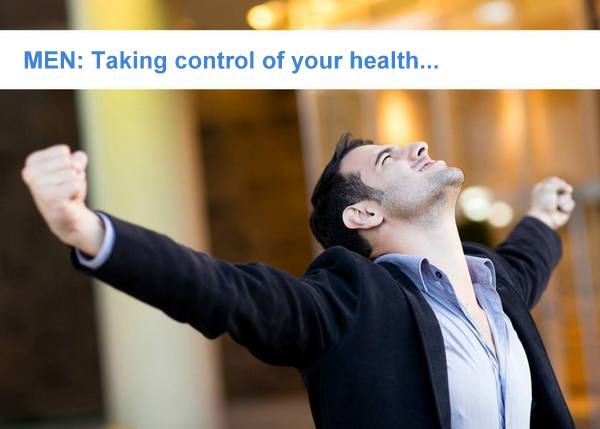 Attention: MEN (and the women who love them). If you want to feel confident living life on YOUR terms, read this to the end …
June is Men's Health Month.  And, for all you men, I have some bad news…followed by really good news. (So, stay with me!)
First, the bad news: Your health is at risk. And your health status affects your family, your productivity, your finances and your quality of life.
Perhaps, you think that I'm exaggerating, or that you're an exception to the rule….
Reality check:
–Men have a higher death rate than women for the leading causes of death, including heart disease, cancer, unintentional injuries and diabetes.1
–Men (1 in 9) are more likely than women (1 in 30) to experience sudden cardiac death.2  They also tend to die of heart disease more often—and at a younger age. My wedding photographer—also a friend—was only 46 when he collapsed at a conference and died of a heart attack.
–Men are 32% more likely than women to be hospitalized for long-term complications of diabetes.3
–Over 6 million men suffer from depression per annum.  Male depression often goes undiagnosed; the highest rate of depression is in men aged 40 to 59.4
–Men who are middle-aged and overweight can have a greatly increased risk of cirrhosis of the liver (scarring of the liver), according to a study published in the Scandinavian Journal of Gastroenterology.5 The liver is a vital organ that performs several critical functions, including filtering out and eliminating waste, toxins and harmful substances from the body.  A damaged liver can lead to toxic build-up in the body, and a variety of unpleasant symptoms.
–Men tend to skip routine health screens, put off regular checkups and forego getting medical care, according to the Agency for Healthcare Research and Quality.6
I know, I know…  You're "too busy with work".  Or, you don't "feel bad", so why see a doctor?  Or, you "eat healthy" and "go to the gym", so you assume all is fine.
"Most men are more resistant than women in terms of seeking a medical diagnosis.  Usually it's their wife or partner who persuades them to come see me initially," says Dr. Neil Paulvin, who is board certified in Family Medicine and Integrative Medicine and runs two wellness centers in Midtown Manhattan.
Now…here's the really great news: many of the major health risks that men face, including heart disease and colon cancer, can be prevented, even reversed, by adopting a healthy diet and lifestyle.  By putting your health first, you can better take care of your family, engage in creative, productive work, and feel confident living life on your terms.
7 Tips for Improving Men's Health
1.  Schedule your annual physical and preventive screenings. Fight your aversion to going for a medical check up—ignorance is not bliss!!  Certain diseases and conditions may not have symptoms.  Regular check-ups and screening tests can help detect diseases or health conditions early, when they are easier to treat and potentially reverse.  Conditions that can creep up on men in their 30s and 40s include diabetes, high blood pressure, weight and energy issues, as well as hormonal imbalances, like low testosterone, says Paulvin.  After the age of 40, health issues that become more prevalent in men include low testosterone, weight gain, prostate and urinary issues, heart issues and memory issues, especially for men in their late 40s and early 50s.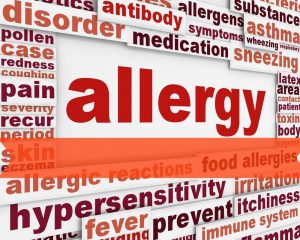 2.  Pay attention to warning signs.  A health condition or health problem doesn't happen overnight.  The symptoms you experience are your body's way of trying to get your attention.  Unfortunately, most men don't (or won't) notice.  Some warning signs include weight gain (especially around the belly), chronic fatigue, joint pain, skin issues, poor sleep, low energy/stamina, changes in bowel or bladder habits, blood in stool or urine, persistent backaches, digestive issues (constipation, diarrhea, IBS, acid reflux), excessive sweating, shortness of breath, recurrent chest pain and exhaustion with exertion.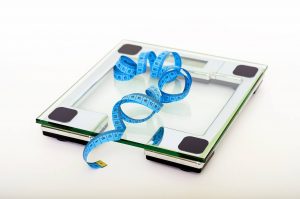 3.  Know your numbers.  One of the most important ways you can take control of your health is to track your numbers. In my practice, many of my male clients (even in their 40s and 50s) have no idea what their numbers are for blood glucose, cholesterol, blood pressure, body mass index (BMI), hemoglobin A1c, High Sensitivity C-Reactive Protein and Vitamin D3.  Click here to learn which numbers to monitor for inflammation and heart health.
4.  Prioritize sleep. Aim for 7 to 8 hours. The body and brain heals and repairs itself during sleep. Lack of restorative sleep can contribute to a host of health problems, including a weakened immune system, impaired learning and memory, depression and other mood disorders, as well as obesity, diabetes and cancer. Insufficient or poor sleep also contributes to belly fat.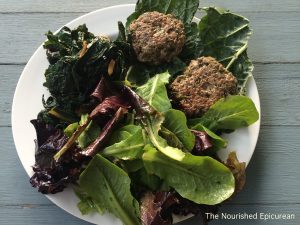 5.  Eat real, whole foods that work for your unique body.  In my practice, I find that, for men, eating an anti-inflammatory diet, pinpointing food sensitivities and tweaking lifestyle habits, like late-night Internet-surfing or television watching, helps balance hormones and reduce inflammation. My Healthy Eating for Men 30-day jumpstart program gives men practical tools (eg, how to read labels, time management tips for healthier habits), resources (healthy swaps, vetted brands) and guidance (blood sugar basics, importance of digestive health) to create a foundation of heathy eating habits.  Men learn to make healthy food choices—even within a convenience-driven lifestyle.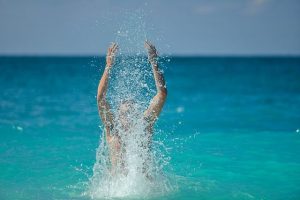 6.  Move more, sit less.  Men typically equate "exercise" with going to the gym or working out with a trainer—and many men tend to view exercise as a quick fix for losing weight.  As an athlete, myself, I can appreciate this viewpoint.  Yes, you will likely feel better after a workout at the gym.  However, if your goal is to transform your body shape—whether it's losing weight or losing belly fat—and improve overall health, DIET is key.  Think: 80% diet | 20% movement.
While exercise has many indisputable health benefits, overtraining (training too hard or too long for an already stressed-out body) can end up doing more harm than good, even stalling weight loss. Exercise—the kind done at the gym—also tends to fall by the wayside when life interrupts your routine, whether it's travel, work schedule, family obligations, illness or injury.
A more realistic and sustainable approach to exercise is to incorporate regular movement: aim for 10,000 steps daily (for me, 10,000 steps is approximately 5 miles).  Sitting for long periods of time is associated with increased risk of chronic health conditions (cancer, heart disease, type 2 diabetes, etc.)—even if you "work out" or "go to the gym" regularly.  Stand up, pace or step from the desk as often as possible; ideally, at least once an hour.  Click here for ways to get more movement in your day.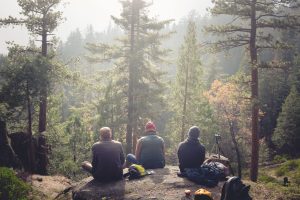 7.  Get support.  Culturally, men are expected to suppress their emotions.  Suppressing emotions, especially pain, grief, resentment or anger, can encourage anger and violence toward yourself—and others; it also increases feelings of isolation. Suppressed emotions—due to an unhappy relationship, unfulfilling work, or other circumstances that can leave men feeling hopeless, are at the root of "dis-ease".  For men, this may manifest as a chronic health problem, like diabetes or heart disease.  When you feel overwhelmed by life for any length of time, it's important to get support—whether it's connecting with friends, working with a life coach, therapist or even reaching out to a specialist at Lifeline Crisis Chat (a free chat service, where you can remain anonymous).
Sources:
1     Centers for Disease Control and Prevention,
National Center for Health Statistics; Health, United States, 2015
2     Heart.org
3, 6  Agency for Healthcare Research & Quality  
5     Mental Health America
6     Medical News Today, June 8, 2011