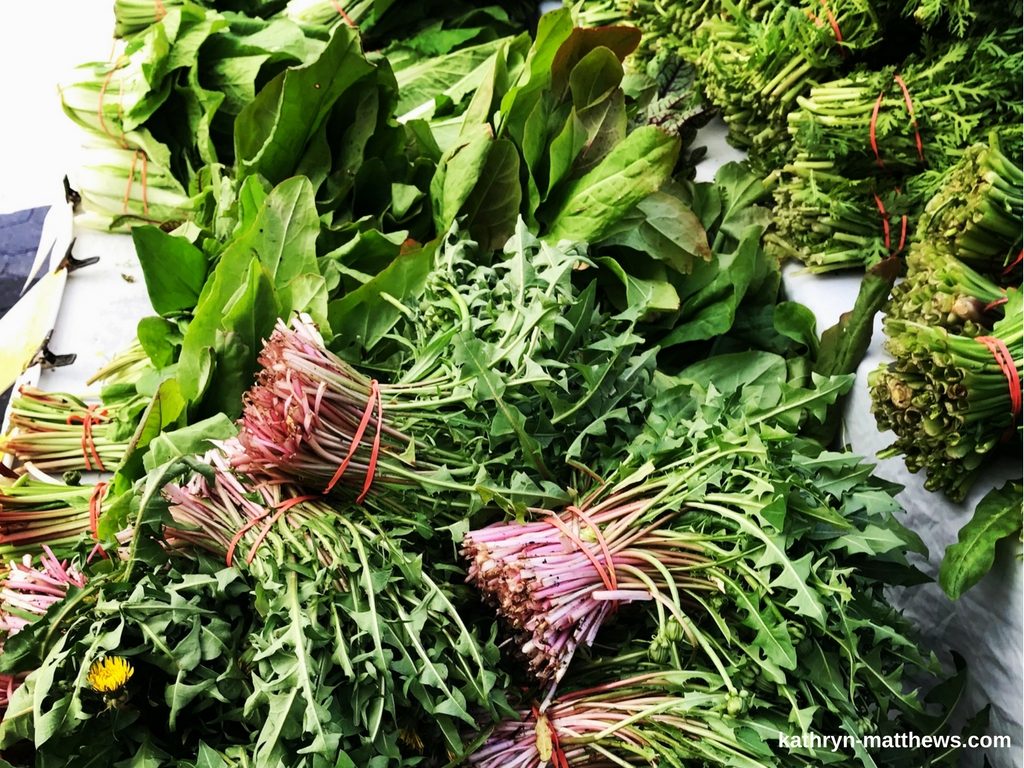 If you're an allergy sufferer—with or without thyroid dysfunction, Hashimoto's or another autoimmune condition—your immune system is under constant attack.  The best defense is a good offense: focus on strengthening your immune system.  This also means paying attention to your gut health since roughly 80% of your immune system resides in your digestive tract.
The following eating strategies can help minimize the effects of spring allergy symptoms:
Eliminate or reduce caffeine. Caffeine can inhibit the breakdown of histamine in your body.
Eliminate or limit alcohol. Remember: alcohol is a source of histamine!
Remove any foods, to which you have a known or suspected sensitivity. Eating foods to which you are sensitive creates more inflammation, forcing your immune system to work overtime.  Common culprits include wheat, gluten, dairy, soy, corn, shellfish, eggs and peanuts.
Minimize consumption of high histamine foods. Focus on avoiding the main offenders: fermented foods, fermented drink (a.k.a. alcohol and beer), tomatoes, citrus fruits and spinach.  Be sure to check the pollen count.  When it's high, you'll want to be especially mindful of making low-histamine food choices that day.  Stick with freshly cooked meat, poultry and fish; eggs; vegetables (especially leafy greens); fresh herbs; non-dairy milks and herbal teas.
Eliminate refined and processed sugars.  The average American consumes 22 teaspoons of added sugars a day. Easily. Refined sugars, especially, lower immune function.  One study found that consuming 3.5 ounces of a simple carbohydrate (eg, fructose, honey, pasteurized orange juice) suppressed the immune system within 30 minutes of ingestion and lasted up to 5 hours.11 Not only does sugar depress your immune system, it also increases inflammation.  And since allergy symptoms are the result of inflammation caused by the release of histamine, anything that makes you more inflamed (like sugar) worsens allergies.
Avoid foods that cross react with seasonal pollen, like birch, to which you have a known allergy or sensitivity; more here on Pollen-Food Syndrome.
Do a spring cleanse.  If you're an allergy sufferer, spring is the perfect time to do a whole foods-based cleanse, like my 7-Day Body Reset Cleanse, which eliminates common food allergens, including many high histamine foods, and supports liver detoxification. Removing foods to which you are sensitive—even temporarily—can help improve digestive health, boost immunity and tame inflammation in the body, enabling you to experience greater relief from allergy symptoms.
Take a high-quality probiotic.  I favor this dairy-free probiotic FloraMend to support digestive and immune health.  A big plus is that it does not need to be refrigerated.
As a hypothyroid allergy sufferer, I am mindful of following an autoimmune Paleo eating plan, which works well for me  because I have multiple food sensitivities (nuts, seeds, dairy, gluten, etc.) that can potentially wreak havoc on my thyroid.  And an autoimmune Paleo eating plan focuses primarily on low-histamine foods.
The focus is on fresh, high quality grass-fed meats, pasture-raised chicken and wild-caught fish; eggs; loads of vegetables, mostly cooked and raw leafy greens; just enough high quality fat (olive oil, coconut oil, avocados) and herbal teas (peppermint tea is my go-to favorite throughout allergy season!).  For my thyroid, I include an occasional starch-carbohydrate like sweet potatoes, buckwheat grits or 100% buckwheat noodles.
During spring allergy season (for me, this is until end-June), I cook most of my meals.  Buying high-quality organic produce and grass-fed, hormone-free, antibiotic free meats, pasture-raised poultry and low-mercury fish reduces the liver's toxic burden.  I tend to prepare and cook very simply—without a lot of fuss, without bells and whistles.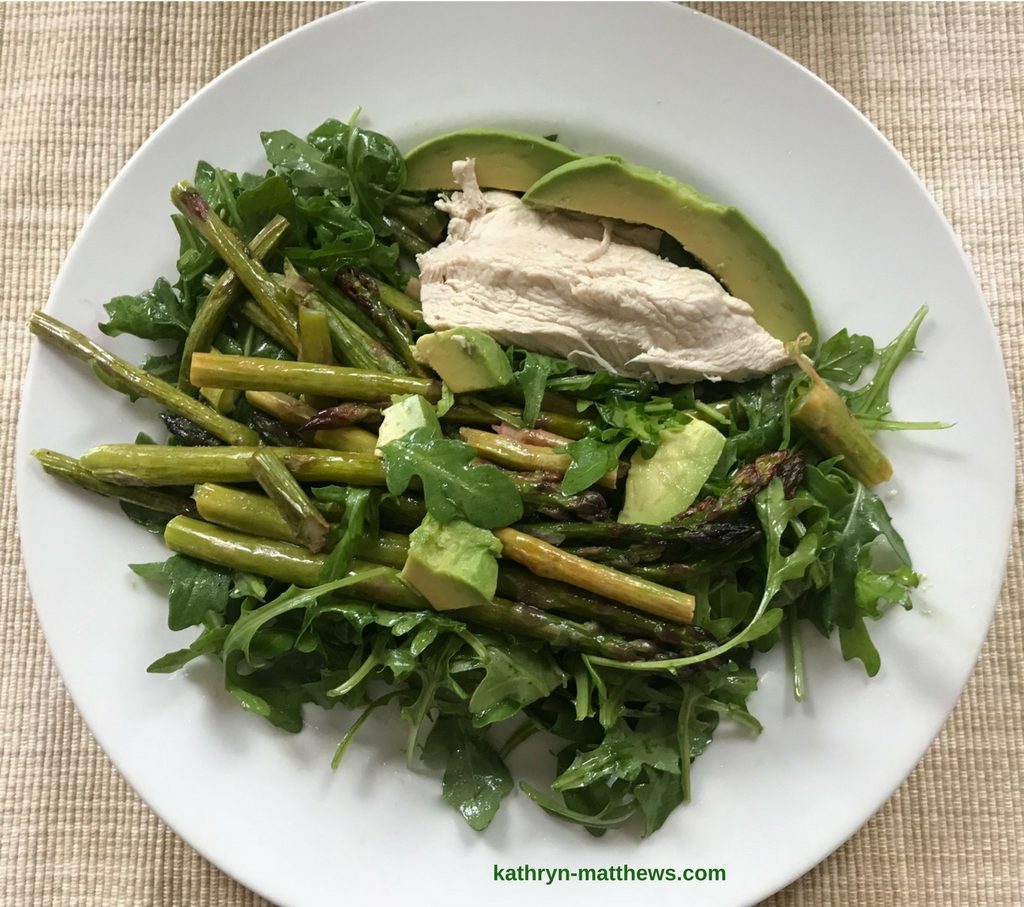 For example, a typical meal for me (see photo above) might be poached chicken breast, paired with organic arugula salad tossed with apple cider vinegar and olive oil; roasted asparagus and some avocado. I might season the chicken with a little Celtic sea salt and a drizzle of olive oil, but that's it.  It's a delicious, satisfying and energizing meal; it's also easy on the liver and digestion.