As we literally and metaphorically shift into back-to-school mode, it is really important to slow down and take time to de-stress your body.
One of the best ways you can do this is to deeply nourish your body with whole foods.
Whether you are trying to reduce body aches and pains; shed unwanted pounds; navigate digestive upset (like bloating, constipation, acid reflux); increase energy; banish acne; or tame sugar cravings, all roads lead to one antidote: eat more whole foods.
In an age of convenience and instant gratification, it's easy to forget that food is medicine. Eating whole foods can dramatically shift your health (for the better) and mitigate uncomfortable physical symptoms. By choosing to eat whole foods, you:
Consume unprocessed foods that rich in nutrients.
Naturally reduce added sugar intake.
Help lower inflammation, which is at the root of many chronic diseases and conditions, including overweight/obesity, acne, arthritis and Type 2 diabetes.
Eat more fiber, which helps stabilize blood sugar.
Reduce your triglycerides (a type of "bad" cholesterol that increases risk of heart disease, stroke, hypertension and obesity).
Protect your heart health. (Heart disease is the #1 killer of men and women).
Save money (paying for medications to manage diabetes, obesity and other chronic conditions is costly in the long run).
Promote gut health (Your gut is home to your 80% of your immune system).
Can lose intense cravings for sugar once your palate adjusts to eating whole foods on a regular basis.
Here, in New York, we're at peak summer harvest. Below are 5 easy-to-make recipes, bursting with flavor, that celebrate this seasonal bounty.  Recipe links are below the photos.  
If you want to end summer on a healthy high note, check out my whole foods-based 7-Day Healthy Body Reset Cleanse.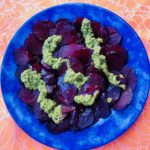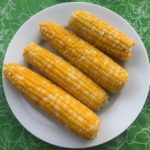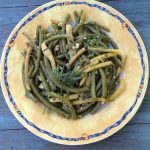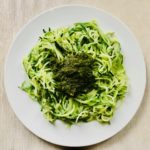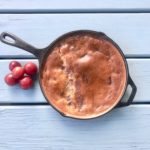 Roasted Beets with Fresh Mint Pesto
Perfectly Cooked Corn-on-the-Cob
Steamed Green Beans with Herb Vinaigrette
Zoodles with Arugula Pesto
Plum Clafoutis