Direct Access Labs
knowledge is power, especially when it comes to your health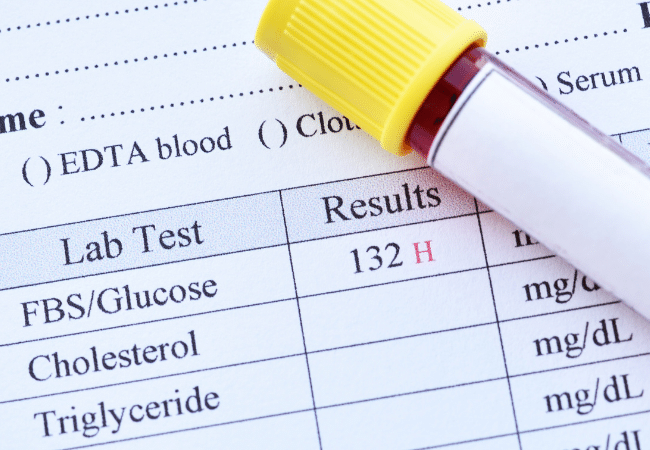 Knowing and understanding your bloodwork results can…
empower you to make food and lifestyle choices that help prevent chronic diseases or autoimmune conditions; manage (and potentially reverse) current symptoms; balance hormones; identify nutrient deficiencies; and/or improve overall health and well-being.
When it comes to lab work…
→ Have you been wary of getting bloodwork done because of the cost?
→ Have you been on the receiving end of a lab bill with unexpected "surprise!" charges?
→ Do you find that, even with insurance, you are unable to afford the lab work you need or want?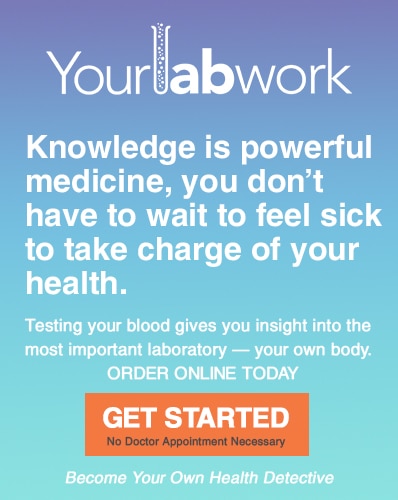 You'll be happy to know that YourLabWork.com offers discounted labs (no doctor's visit required)!
This is 50-80% less than you would pay elsewhere. There are no "hidden" charges. The price you see is exactly what you pay. And what you wish to spend on blood testing is entirely up to you.
Your lab work results will arrive in your inbox in a timely, safe, confidential and convenient way. Once you receive your lab results, you can take them to your doctor and/or any other health practitioner, including myself, for further review.
As an authorized affiliate for YourLabwork.com, a website where you can order your own lab work at deep-discounted prices, I am excited to be able to share this resource with you.
YourLabwork was founded by Dr. Alan Hopkins, a board-certified Emergency Medicine physician, anti-aging expert and consultant to companies specializing in advanced biomarker testing. Working in the ER, Dr. Hopkins saw an increasing number of patients—and at younger ages—struggling with the complications from cancer, heart disease, stroke and diabetes, lifestyle diseases that were often preventable. With extensive experience in endocrinology (hormones), disease prevention and laboratory medicine, Dr. Hopkins started YourLabwork because he strongly believes that access to affordable and comprehensive bloodwork plays a vital role in preventative health care. Getting bloodwork done can help identify—and potentially resolve—deficiencies or imbalances BEFORE we experience symptoms or a chronic health condition.
Dr. Hopkins works directly with functional health coaches, like myself, to help clients understand what action steps they can take NOW to improve their health—based on their bloodwork results. I have gone through extensive training with Dr. Hopkins on how to help YOU when it comes to using your lab work to "course correct" through targeted food, supplement and lifestyle modifications.
How can I help you with your labs?
Two-Part Lab Consultation Package
I share optimal functional lab ranges; resources to help you better understand your labs, and recommendations for food and lifestyle modifications that you may want to consider based on your lab results, as well as potential red flags or concerns that you may want to discuss with your doctor.
To determine which service is right for you, please schedule a free 15-minute consultation by clicking the button below.
Please note: I am not a medical doctor, and I cannot receive lab results directly from the lab (only from you); read or interpret labs; diagnose; prescribe; or treat any medical condition.
"Kathryn is a great listener who truly cares about her clients and provides them with the knowledge, tools and resources to make the best food choices (in the real world) and to live a healthy lifestyle. She listened to all of my concerns and frustrations and addressed each of them with specific and do-able action steps.
The most significant overall change I have noticed has been that I am much more mindful of the food choices I make whether eating out or cooking at home. This has helped reduce my bloating, eliminate mood swings and brain fog and curb my sugar cravings—even over the holidays! I would recommend Kathryn to anyone who wants to feel better but thinks that they "don't have the time". Because Kathryn can help! She will give you the tools and support to make changes based on your lifestyle if you are willing to make small shifts or changes to reach your health goals."
— Danielle D.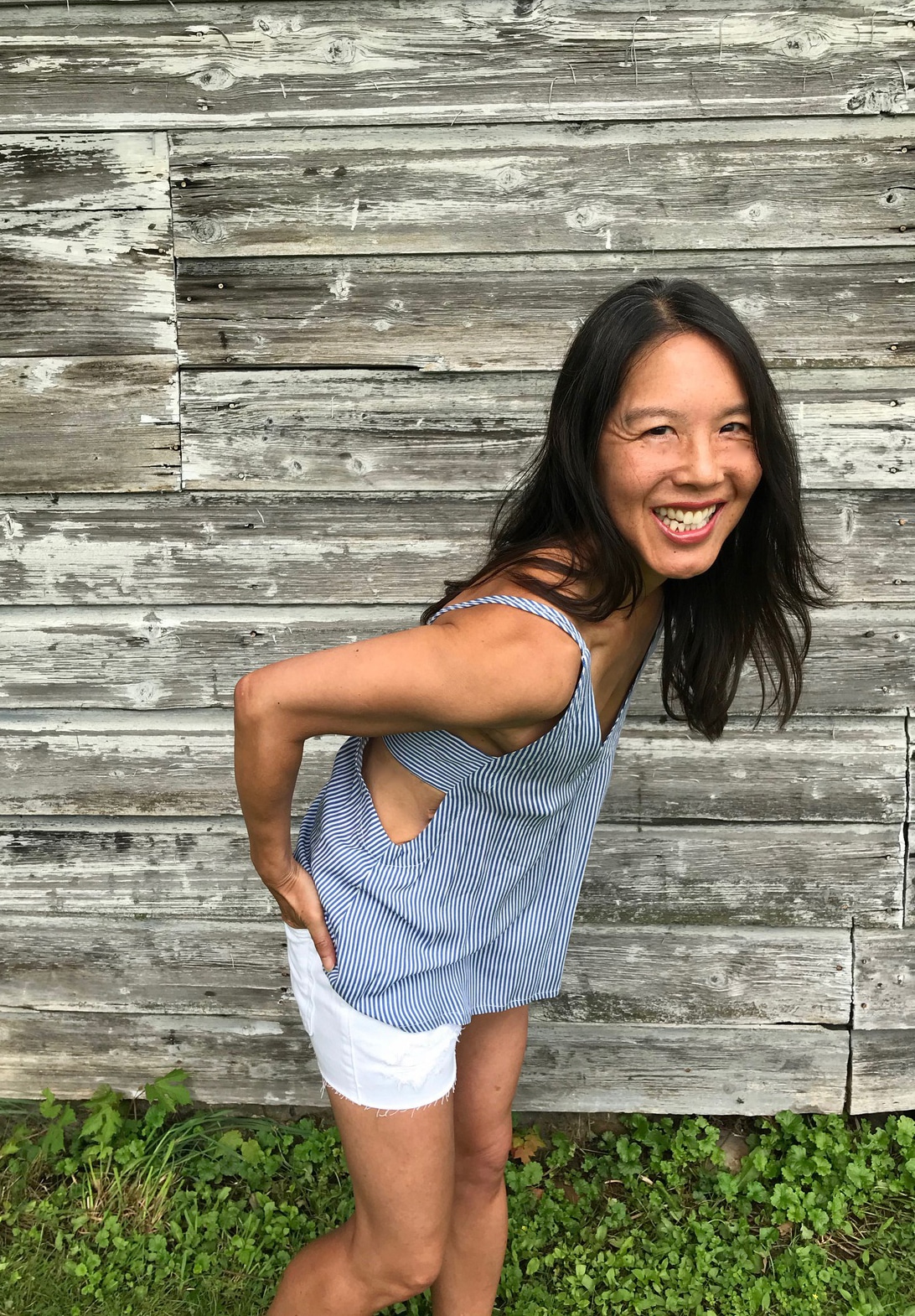 Kathryn Matthews is a Board Certified Functional Health Coach, an educator, and a food and lifestyles writer whose articles have previously appeared in numerous publications, including The New York Times; O, The Oprah Magazine; Bon Appetit and Prevention.
A lifelong foodie and an avid home cook who has personally experienced, the transformative power of eating quality, whole foods, Kathryn is the founder of The Nourished Epicurean, a website committed to mind-body health, including delicious, easy-to-make (mostly!) home-cooked recipes.
In Kathryn's private functional coaching practice, she works remotely in the U.S. and Canada with men and women of all ages, from recent college graduates to those in their 80s.
In addition to her initial certification as a health coach, Kathryn has continually invested in her education; in particular, gut health; hormone balance, including thyroid and adrenal health; male vs. female metabolic health; cleansing and detox protocols, and the impact of environmental toxins. An advocate of healthy home cooking and a well-published food writer, she attended The French Culinary Institute in Manhattan, where she completed the La Technique classic French cooking program.
As an educator, Kathryn has spoken on a diverse range of wellness topics at corporate venues, from tech start-ups to law firms, as well as holistic spas, luxury boutique hotels, community groups and private small group venues. She is passionate about helping women—and men—make the best choices to up-level their health.