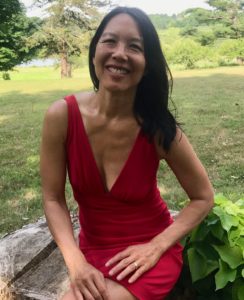 Transforming your health starts from the inside out. I'm talking about the food you eat, the thoughts you think, and a willingness to explore new ideas and ways of doing things. Whether it's physically changing the shape of your body (leaner, toner, tighter), improving the quality of your skin, making friends with stress, keeping yourself mentally sharp and focused, or feeling strong, vital and sexy—at 22, 35, 60 or 82—it's an inside job that requires a commitment…to yourself.
As a Board Certified Functional Health Coach, I work with clients looking to reclaim their energy, vitality and ideal weight. My solution-oriented diet and lifestyle approach addresses root causes of symptoms, including gut health; hormone imbalances, especially thyroid disease (i.e., hypothyroidism, Hashimoto's) and adrenal dysfunction; food intolerances; the influence of environmental toxins; and emotional stressors.  "Eating healthy" is not just about "knowing" what to eat.  It is about understanding which foods fuel your unique body and creating an environment that makes healthy eating and healthy lifestyle habits sustainable for you.
We each have a unique physiological and hormonal makeup. My mission is to help you connect with your body—to understand how and what these chemical messengers (hormones) are trying to communicate through the symptoms you experience. You will also learn to listen to your gut, as 70 to 80 percent of your immune system resides in the digestive tract. Using dietary, lifestyle and stress management protocols, as well as targeted supplementation, we will work together to address your symptoms—whether it's weight gain, low energy, low mood or digestive distress. We'll also dig deep to understand the root cause(s) of your hormonal imbalances—for example, an inability to say "no" and overcommitting your time—so that you can look and feel your vibrant best.
With my guidance and support, you'll also learn how to develop healthy habits—step-by-step—that optimize digestion, hormonal balance, immunity and overall health. Click here for client testimonials.
More About Kathryn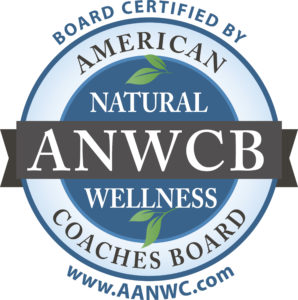 Kathryn Matthews is a Board Certified Functional Health Coach, a Corporate Wellness Presenter, and a health and lifestyles writer whose articles have appeared in numerous publications, including The New York Times; O, The Oprah Magazine; Bon Appetit and Prevention. Kathryn is the founder of The Nourished Epicurean, a blog about healthy living, and a contributing wellness writer at SheKnows.com, a women's lifestyle platform. Kathryn divides her time between Manhattan and upstate New York.
Kathryn received her training from the Institute for Integrative Nutrition in Manhattan. She is well-versed in protocols for gut health, thyroid and adrenal health, cleansing and detox and environmental toxins. An advocate of healthy home cooking and a well-published food writer, she attended The French Culinary Institute in Soho, where she completed the La Technique classic French cooking program.
An energetic and engaging speaker, Kathryn has spoken on diverse health and wellness topics at a variety of venues, including Corporate Wellness Lunch and Learns, holistic spas, luxury boutique hotels, community groups and private small group venues. She is passionate about helping women—and men—make the best choices to up-level their health.