Receive my FREE e-Newsletter!
If you have specific health goals, but are confused by seemingly conflicting advice given by medical experts, influencers or, perhaps, even your doctor, you have come to the right place.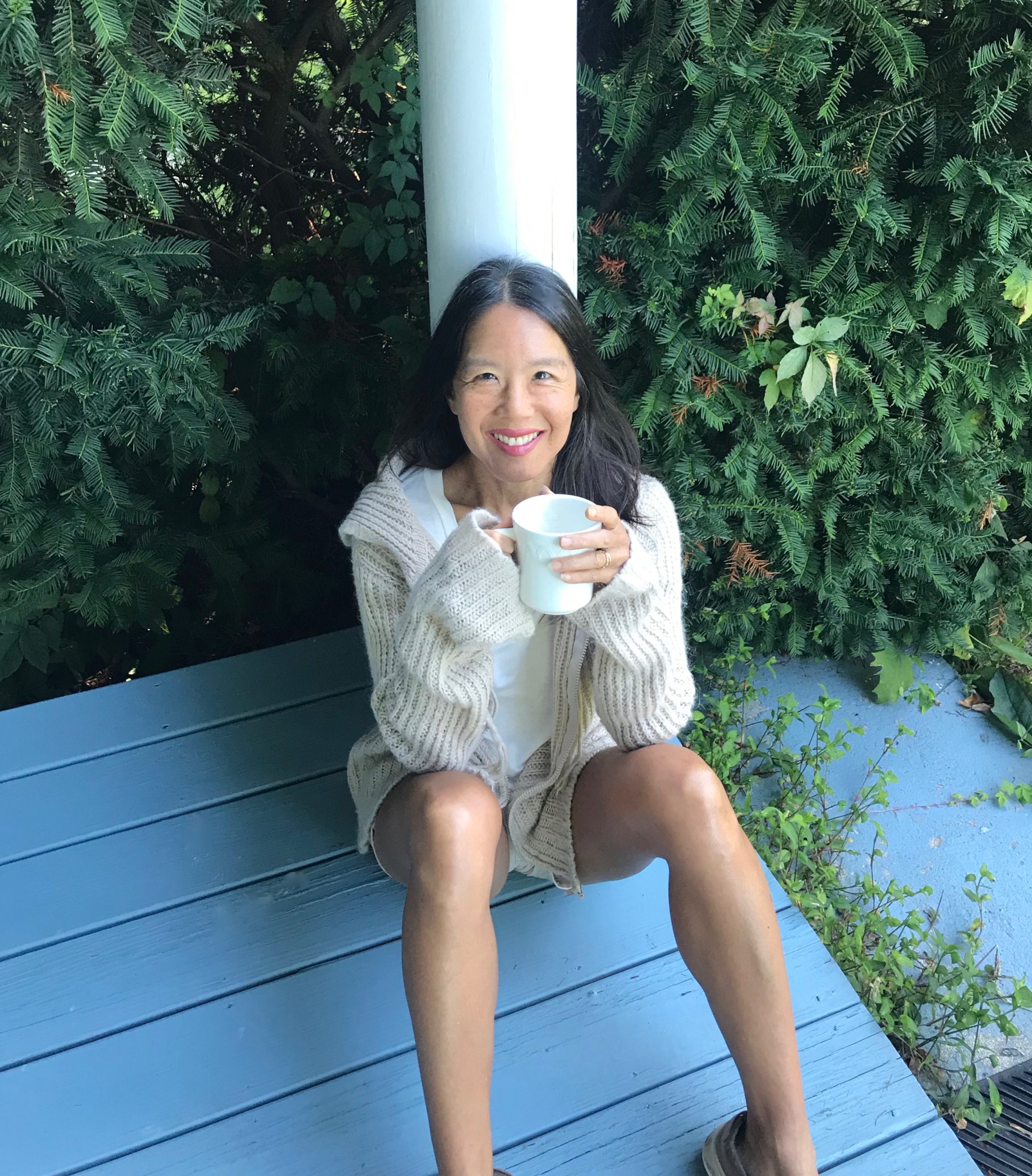 In my e-newsletter, Healthy Bytes videos (coming soon on my Rumble channel!), and, in my 1:1 coaching programs, I teach people like you how to identify imbalances in your life that may be affecting your health and well-being.
These imbalances may manifest as uncomfortable physical symptoms in the body (e.g., relentless fatigue, bloating, aches and pains, etc.), thought patterns (e.g., I'm not good enough, all-or-nothing, etc.) beliefs and/or unhealthy relationships.
I show you those areas of your life where you can start making changes NOW.
I am not a medical doctor, therapist, registered dietitian or nutritionist.
I was officially diagnosed with Hashimoto's thyroiditis in 2013, but I have been on my own health journey for 20 years. Much of it was trial-and-error. Quite frankly, I often self-sabotaged—I got in my own way to achieving better health! I understand what it's like to know that you need to change your food choices, lifestyle habits, beliefs and/or thought patterns, yet feel resistant to making these changes!
Achieving optimal health is an inside job. It starts with YOU…a willingness to consider new ideas and/or approaches and, most importantly, a commitment to participate in your own health.
Here is what my e-newsletter offers…
Health and wellness information based on the latest evidence-based research.
Insights on mind-body health and wellness. Your thoughts affect your physical health and what you feed your body affects your mental and emotional states! It's all connected!
Tips for preparing and cooking anti-inflammatory, whole foods.
Whole foods-based recipes, including gluten-free, dairy-free and grain-free options.
An opportunity to schedule a free 15-minute phone consultation.
Special promotions for products or services.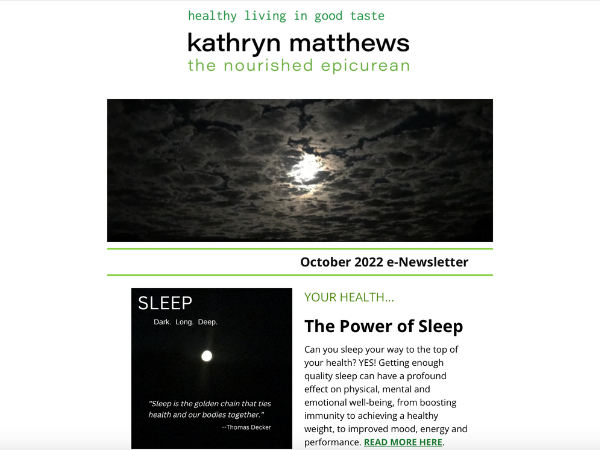 I'm so glad you're here! Thank you for joining me.
Fill out the form below to receive my exclusive e-newsletter!