*The Resources listed on this page contain affiliate links, which means that Kathryn receives a small percentage when you use these links to purchase a product or service. You will pay the same price for all products and services, and your purchase helps support this website. Thank you for your support.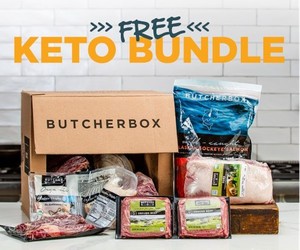 Grass-fed AND grass-finished beef
Free-range, organic chicken
Heritage breed pork
Certified humanely raised animals
NO hormones and NO antibiotics
Ideal if following Paleo, Autoimmune Paleo, Keto-Alkaline or Clean Eating protocols
ButcherBox is my go-to resource for healthy, high-quality, clean meat:  all ButcherBox beef is grass-fed and grass-finished, making it a clean and lean protein source.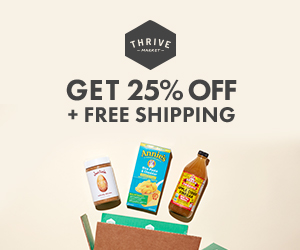 Thrive Market
Buy quality organic and non-GMO products at wholesale prices (25% to 50% off)
Vetted brands
Become a member (for just $60.00 / year) and enjoy everyday wholesale prices.
Find Organic, Non-GMO, Gluten-Free, Paleo, Vegan, Sustainably Farmed
Place your order….and it's delivered right to your door.