Wondering what to give as a stocking stuffer?
It's easy to be overwhelmed by trendy "must-haves", from a $3,150 Asprey amber decanter and a $330 LED projector, to the latest anti-wrinkle retinol eye mask for $63.
Meaningful gifts don't have to be fancy. After all, stockings were traditionally stuffed with fruit (usually oranges), nuts, coins and small toys.
Instead…make your stocking stuffer a sybaritic pleasure that nourishes the body—without synthetic chemicals or harmful toxins.
Here are my top 5 picks—all of which I personally use and enjoy.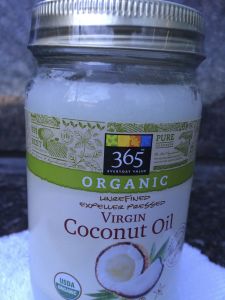 1.  365 Everyday Value Organic Unrefined Coconut Oil
For years, I had used Cetaphil as a body moisturizer, a fragrance-free, dermatologist-recommended product. Little did I realize that Cetaphil contains a virtual soup of synthetic ingredients, including petrolatum, parabens (methyl, propyl), PEG-3, and propylene glycol, all chemicals listed on the Dirty Dozen Plus of toxic cosmetic ingredients that are linked with hormonal disruption and cancer.
Happily, I discovered a safer alternative: coconut oil. It absorbs easily into my skin, leaving it smooth, soft and supple. Two big pluses about about my "moisturizer": it contains just one (recognizable) ingredient—100% organic, unrefined, virgin coconut oil—and it's cheap: a 14-oz jar is just $6.99 at my local Whole Foods Market.  No Whole Foods?  Ordering via Amazon is the next best deal.
2.  Chicory Farm Goat Milk Soap
Most commercial soaps contain synthetic lathering agents, artificial colors and endocrine-disrupting phthalates (synthetic fragrances that can contain as many as 200 ingredients). But Chicory Farm Soap, located near Canandaigua Lake in New York's Finger Lakes region, makes a pure, chemical-free, goat milk soap.  The proof?  This soap does not "lather up" (thanks to chemical foaming agents) like commercial brands, rendering a detergent effect that leaves your skin itchy and dry.  Instead, Chicory Farm soap produces a mild lather that is gently cleansing and moisturizing, thanks to a combination of olive oil, coconut oil and organic Shea butter in each bar!  I'm charmed, too, by its artful, old-fashioned "packaging"—brown paper and twine. Available in a lovely array of natural scents (derived from 100% pure essential oils), my favorites bars ($5 each) include Eucalyptus, Anise, Lavender, Valencia (orange)  and Grapefruit & Lemongrass (available February 1, 2015).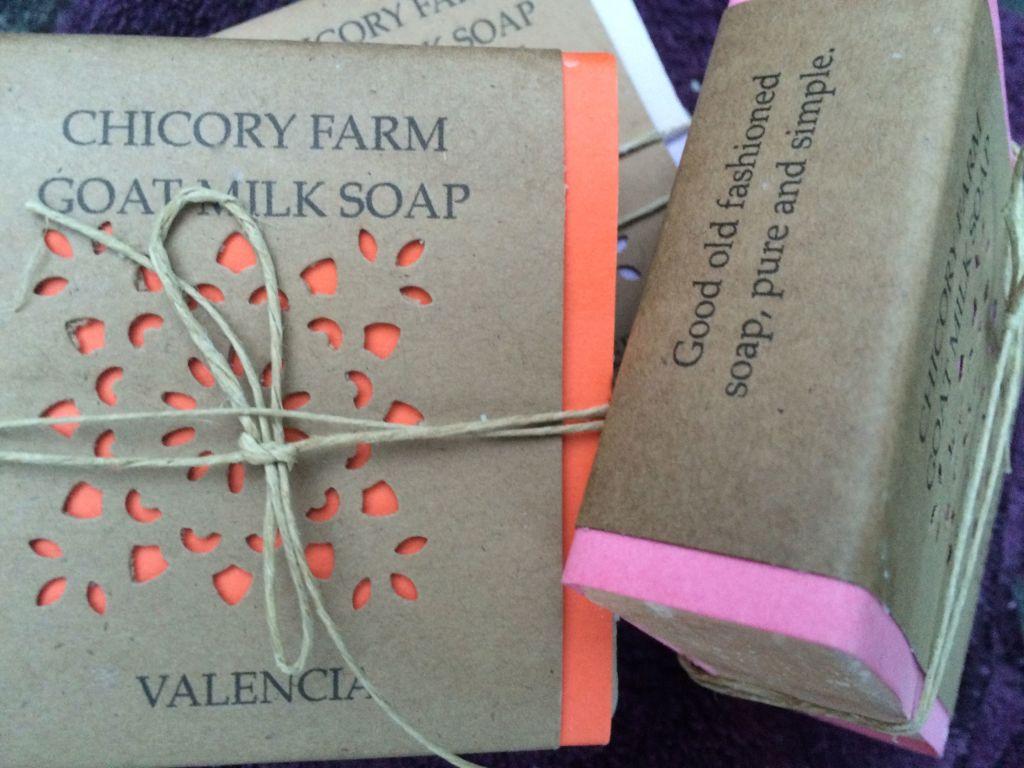 Chicory Farm Soap agreed to let me share a special coupon with my readers to try their soaps, body butters and salve!  Order now through December 31, 2014, and you get 20% off any Chicory Farm Soap purchase by using the coupon code: XMAS20.
3.  Red Apple Lipstick and Rallye Balm
Lipsticks, lip glosses and lip balms can be a minefield when it comes to toxins.  Ingestion of lead—detected in several reviews of lipstick samples by the FDA—is one concern.  So, too, are heavy metals, such as aluminum, cadmium, manganese and chromium.  Gluten, which lurks in lip products, is also another potential toxin for those who have Celiac disease or who have non-Celiac gluten-intolerance.  It's a cumulative toxic load for the woman who eats, drinks, licks or bites her lips, and frequently reapplies her lipstick.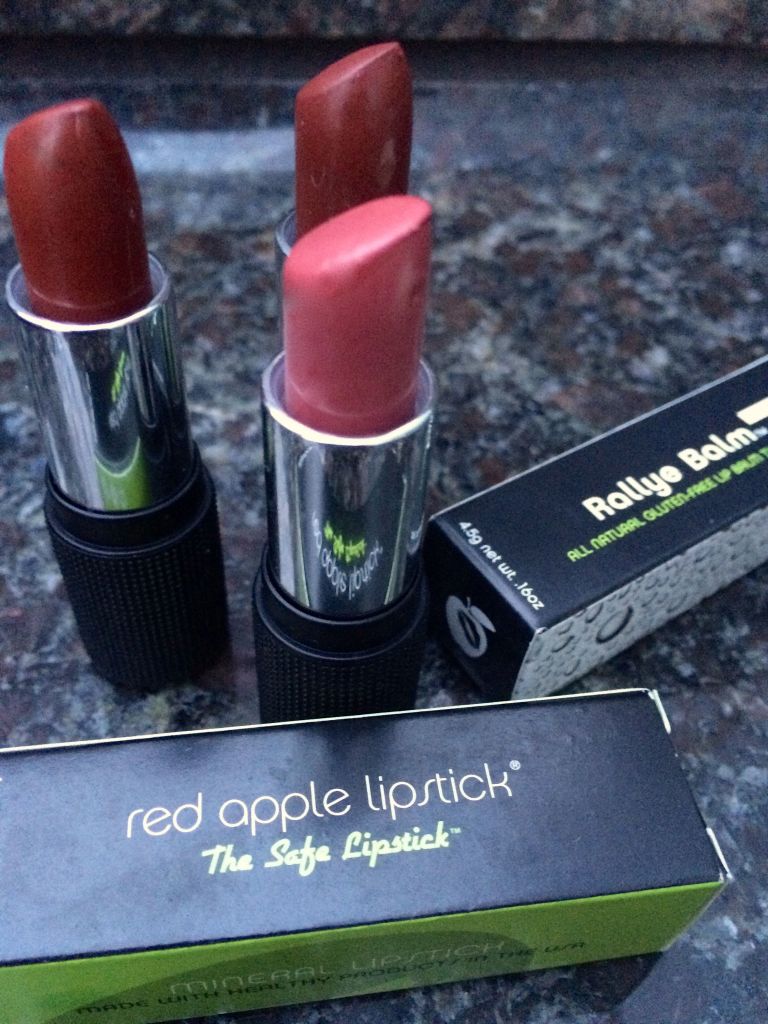 I was thrilled to discover Red Apple Lipstick.  Made with non-toxic ingredients, these lusciously creamy mineral lipsticks are lead-free, paraben-free and gluten-free ($23.50 each, or 3 for $58.75).  They come in a beautiful selection of colors; my favorites are Audrey, Strawberry Lips and Barcelona. And Rallye Balm ($15) effectively remedies dry, chapped lips (yes, men can use it too!), thanks to its gluten-free Vitamn E and castor seed oil combination.
4.  CWR High Output Shower Filter
Did you know: chlorine is toxic enough to be a chemical weapon—and categorized as a "choking agent"?  Chlorine is used as a disinfectant in public water supplies. However, research demonstrates that the cancer risk associated with chlorinated water may actually be due to showering and bathing, rather than drinking disinfected water.
In the shower, we are doubly exposed to chlorine: it is absorbed through our skin, and we inhale chlorine (through hot water vapors) into our lungs, where it goes directly into our bloodstream.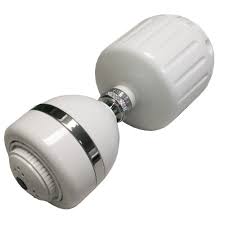 CWR (Clean Water Revival Inc) offers an excellent selection of shower and bath filters that effectively keeps out toxic contaminants, including chlorine, lead and iron.  I have been using CWR's High Output Shower Filter ($69; see above photo) for over 10 years and can feel the difference!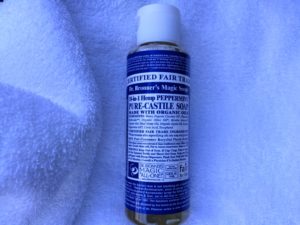 5.  Dr. Bronner's Organic Liquid Soap, Peppermint & Hemp
I'm a hard-core bar soap girl.  But after interviewing the company's President, David Bronner, and learning the lengths that Dr. Bronner's goes to use certified organic sources for their ingredients, I began using Dr. Bronner's Organic Castile Liquid Soap, Peppermint & Hemp (4 oz).  If you're always on the go, it's the perfect, totable "travel size" liquid soap.  I use it for a post-gym workout shower; it also graces my tiny NYC apartment bathroom sink as a "hand" soap.  One whiff of that heady peppermint scent (derived from 100% pure essential oils—no hormone-disrupting phthalates!) clears my head of cobwebs every time.
Note: I earn a small commission if you use the links in this article to purchase the products mentioned. I only recommend products I would use myself. Your purchase helps support my website.