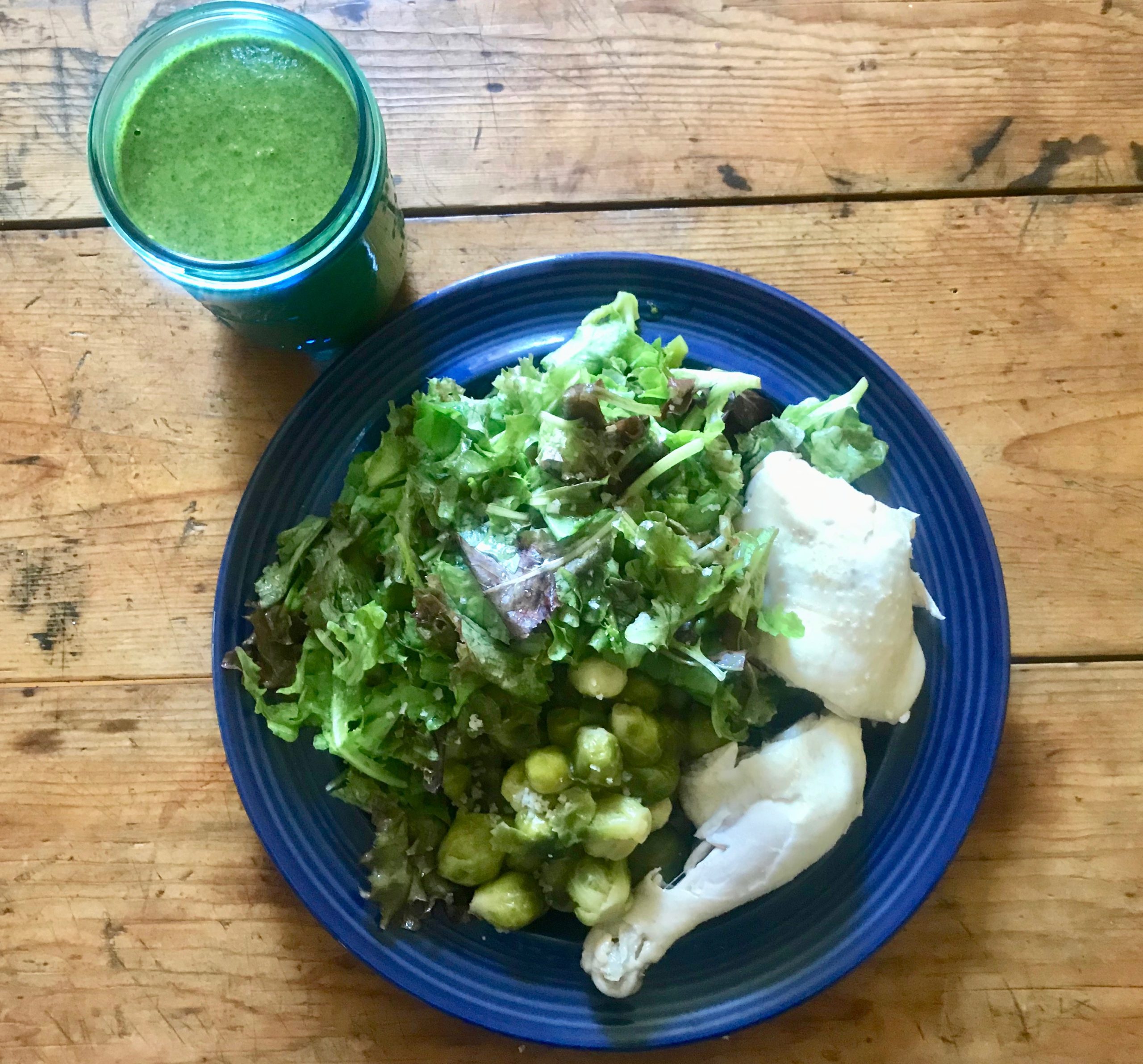 We've had a long cold winter in the Northeast. And with a couple breaks in the weather, recently, March hints at spring. I've felt this seasonal shift within my own body, as I find myself craving detoxifying greens like Napa cabbage, dandelion greens and, especially, cilantro.
Fresh cilantro, also known as Chinese parsley, looks like flat-leafed parsley. This herb contains an impressive array of phytonutrients and antioxidants. It's an excellent source of Vitamin K and a good source of Vitamins A and C. Cilantro contains several antibacterial compounds and can help prevent urinary tract infections. Cilantro is a digestive aid. It is also commonly used as a cleansing agent to help detoxify heavy metals from the body.
People tend to love or hate the taste of cilantro. The haters describe its taste as "soapy". I love cilantro's piquant, sweet fragrance and the fresh, bright taste it imparts.
Right now, cilantro pesto is a welcome spot of green as we lurch into spring.  You can mix it with roasted vegetables or quinoa.  It's a lovely accompaniment to poached chicken, cast-iron skillet seared lamb shoulder blade, or poached wild Coho salmon…I always add generous dollops of it!

Cilantro Pesto
1 large bunch cilantro (or 2 medium bunches); ends trimmed, roughly chopped, rinsed well and spun dry
Juice of 1 large organic lemon or 3 limes (apx. 1/3 cup)
4 cloves garlic
1 teaspoon Celtic sea salt
1/2 to 3/4 cup quality extra-virgin olive oil
Pat cilantro dry, or use salad spinner to dry. Place chopped cilantro in food processor. Add the lemon (or lime) juice, garlic clove, Celtic sea salt and hemp seed (if using).  *If you use one small bunch of cilantro, modify by using  the juice of half a lemon, 1/2 teaspoon of Celtic sea salt and 1/4 cup of olive oil.
Pulse food processor, gradually drizzling the olive oil in. Pulse until the pesto is well blended and creamy.
Transfer pesto to a ramekin and serve. Or store in a glass jar and refrigerate.