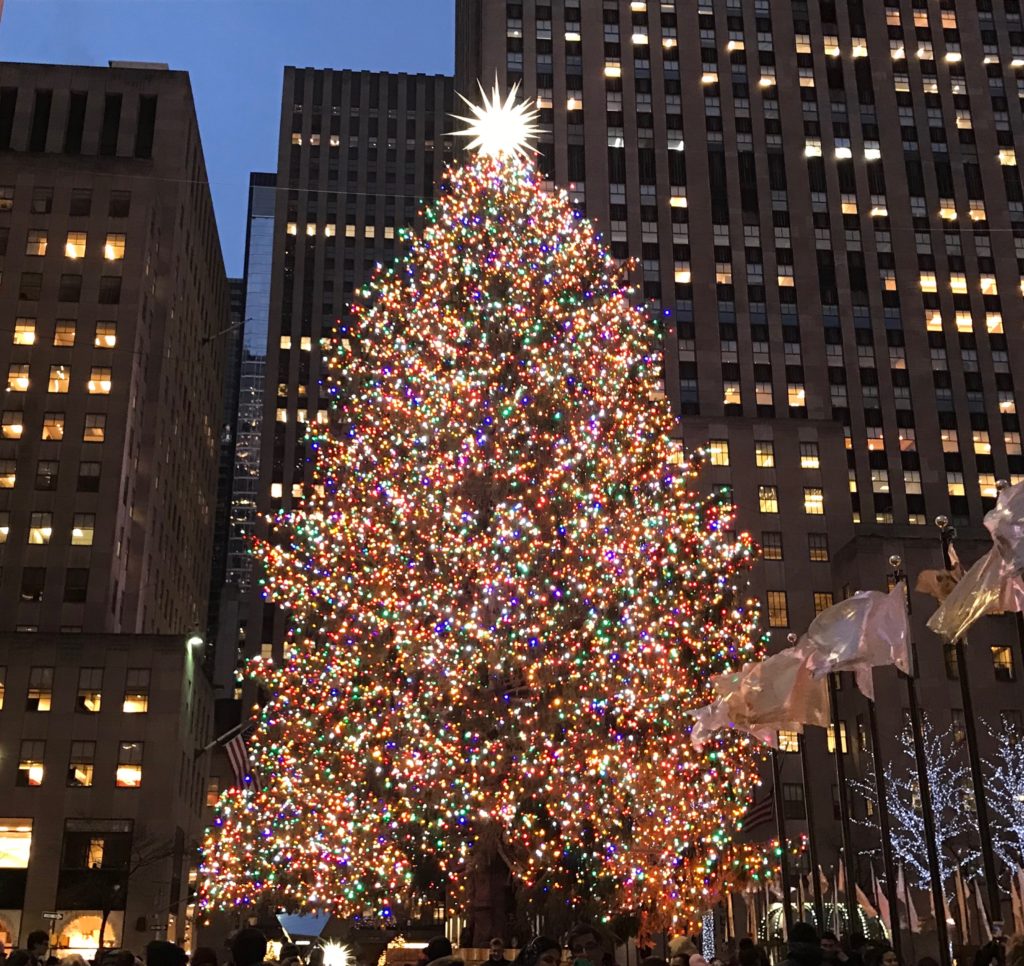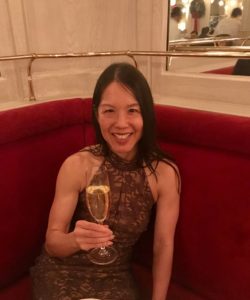 The idea of giving and/or receiving the "perfect" holiday gift can evolve over time, depending on where we are in life.
In my twenties, for example, receiving (or giving) health or wellness-themed gifts were the furthest thing from my mind.
I remember eagerly unwrapping the first Christmas gifts from my then-boyfriend of six months. What I got: a 3-piece stainless steel cookware set and a pair of "old lady"-style snow boots with fur trim. Were these gifts practical and functional? Yes. But…I had been anticipating romantic-themed gifts—beautiful flowers, an Italian leather handbag, lingerie, or a surprise trip to someplace warm. So, I was dismayed—and unable to contain my disappointment! At the time, I was a hard-core fashionista who seldom cooked; these gifts felt about as "romantic" as a state-of-the-art vacuum cleaner that a well-meaning husband might give his wife on their 10th wedding anniversary, assuming that she would LOVE it!
Over time, however, my holiday rituals and gift-giving (and gift requests) have evolved in a way to better support my health, especially after being diagnosed with hypothyroidism (underactive thyroid) and adrenal exhaustion in 2013. I learned that some of my favorite holiday traditions were causing me to get sick, have allergy attacks, experience digestive distress, or hormone imbalances, like brain fog, low energy or constant fatigue.
These included:
–Having a live Christmas tree in the house through New Year's. Decorating a just-chopped Christmas tree was a beloved holiday tradition that we regrettably had to stop once I discovered that live Christmas trees are carriers of mold and triggered my mold allergies during the holiday season. Click here to read my story.).
–Eating cookies, muffins and pies that I baked, myself, throughout the holiday season contributed to low energy and low immunity. The wheat, gluten and sugar in homemade pastries (which I usually ate for breakfast) also caused blood sugar imbalances, resulting in exhaustion, mood swings, sugar cravings and brain fog.
–Inhaling synthetically scented candles, bath products and toiletries, while shopping at big box stores, like Bed, Bath & Beyond, triggered raging headaches and left me exhausted from the toxic exposure.
–Eating dairy, including cheese and yogurt, caused digestive distress, sinus congestion and sinus infections.
–Buying commercial brands (even upscale designer brands) of cosmetics, moisturizers or lotions as gifts for others (or for myself) was exposing the user to endocrine-disrupting chemicals.
Once I know something can cause hormone imbalances or poor health, I cannot ignore what I know. And, it simply doesn't feel right (or good) to gift others—or myself—with something could be contributing to a state of unwellness in some way.
Fast forward to this holiday season (2018)…I have dropped broad hints to my husband about how much I would love receiving this air purifier as a Christmas gift!
Achieving optimal health is an ever-evolving journey of choices that you make around food, lifestyle, habits and mindset. Whether your health goal is to balance your hormones (so that you have more energy, lose weight more easily, have clear skin, or sleep better); to improve digestion (and say good-bye to acid reflux, constipation, diarrhea, etc.); or to reduce or eliminate uncomfortable symptoms (like joint pain, eczema or migraines), every choice—no matter how big or small—adds up.
The following are holiday gift ideas that can help you take small or big steps toward achieving your health goals (or those of someone you love).
Weight Management & Hormone Balance
Glucometer + One Touch Test Strips + Lancets. Managing your blood sugar is the cornerstone of optimal health. According to the Centers for Disease Control and Prevention (CDC), over 100 million Americans have diabetes or pre-diabetes and are at increased risk for chronic disease and conditions. Take your power back by regularly checking your blood sugar and correcting course, if necessary, with food choices and lifestyle habits.
Scale with weight + body fat%.  An excellent, reliable scale; I've had mine for 10 years, and it's still going strong!
Measuring tape. When it comes to weight management, hormone balance and overall health, your weight only tells part of the story. It is also important to use a measuring tape to familiarize yourself with your body measurements, especially waist size.  A large waist circumference can indicate insulin resistance and inflammation.
Pedometer (Basic).  This basic step counter is a no-frills, low-tech way to track movement. No Bluetooth, smart phone or computer download required. Simply wear on a lanyard around your neck. Its clear, large-print display enables easy viewing of total steps, making it an ideal step tracker for children, adults and the elderly.
Allergies
Air Purifier.  As someone who has struggled with severe seasonal allergies (especially spring allergies), as well as allergies to mold, pollen, animal dander and cigarette smoke, this air purifier, which effectively removes all of the above and more, is high on my personal Christmas gift wish list! I'm very excited about its UltraHEPA, which can capture 99.99% of fine particulate matter (PM 2.5), an air pollutant that that reduces visibility and, at high levels, contribute to hazy visibility.
Neti Pot.  Regularly flushing out your nasal passages with a salt water rinse (contained in a neti pot) can be very beneficial if you suffer from allergies, post-nasal drip, sinus infections or frequent colds. This hand-crafted ceramic neti pot is lead-free and aesthetically pleasing too.  One reminder: always use sterilized water (boiled filtered water that has cooled to room temperature or distilled water) for the saline solution; never use tap water or bottled water.
Gut Health
Tongue Scraper.  Your oral health can directly affect your gut health and vice versa. When you sleep, especially if you snore and/or have sleep apnea, bad bacteria accumulates on your tongue. Scraping your tongue as soon as you wake up is a great way to prevent bad bacteria from ending up in your gut; it also instantly helps freshen breath.
Probiotic.  A high-quality probiotic can help grow a garden of good bacteria in your gut. I like this high quality Probiotic 50B because it is hypoallergenic, dairy-free and soy-free.
Bone Broth.  Bone broth can help heal digestive issues, as well support joint and skin health. This high-quality bone broth is long-simmered (20+ hours), using only 100% grass-fed beef bones or organic chicken bones, organic vegetables and organic herbs.
Blender.  A classic kitchen appliance, a blender is ideal for making easy-to-digest soups, purees and smoothies. Choosing a blender with a glass blender jar also reduces your exposure to hormone-disrupting bisphenal-A (BPA).
Nutribullet.  Effectively pulverizes fruits and vegetables so you get maximum nutrition in smoothies and shakes. Plus, it's easy to clean and easy to use.
Healthy Cooking
Vegetable Spiralizer.  Budding kid (or adult) cooks will get a kick out of "noodling around" with a spiralizer. Transforming vegetables, like carrots, beets, sweet potatoes or zucchini ("zoodles") into vegetable "noodles" is a fun and delicious way to enjoy a low(er) carb lifestyle. A spiralizer is a staple in my kitchen!
All-Clad Stainless Steel 12-inch Fry Pan with Lid.  You can poach salmon and chicken in minutes with this versatile non-toxic skillet that can go from stovetop to oven.  No plastic handles.  No hormone-disrupting PFOA (perfluorooctanoic acid)or PTFE (polytetrafluoroethylene) chemicals.
Enamel Cast Iron Dutch Oven (5-1/2 quart).  A worthwhile splurge, this enameled cast iron Dutch oven is an excellent, high quality cookware staple that can last a lifetime (I have two; after 15 years, they still look and work beautifully).  It is ideal for braising vegetables, roasting meats, ragus, and slow-simmered soups and stews—a perfect kitchen tool, especially if you have digestive issues.Ideal for everyday cooking.
Instant Pot.  This is an all-in-one electric pressure cooker, slow cooker, rice cooker and yogurt maker.  Among its many uses, it's great for cooking large hunks of meat quickly and deliciously (think pork shoulder or lamb shank) or collagen-rich bone broth (great to have on hand through cold and flu season).
Slow Cooker.  Plug and play meals.  Add meat, vegetables and seasonings; set the timer, and dinner is ready when you get home.
The Whole30 Fast & Easy Cookbook. Cooking healthy meals doesn't have to feel intimidating, hard or time-consuming. Try these Whole30 recipes for fast, easy and tasty nourishment.
Less Plastic = Better Health
Stainless steel straws.  An estimated 500 MILLION straws are used every day in the U.S. alone1; a 2017 study estimates that roughly 8.3 BILLION plastic straws litter beaches around the world.2  Not to mention, if you're sipping your green juice or smoothie through a plastic straw, you are exposing yourself to bisphenol-A (BPA), an industrial chemical that has estrogen-mimicking effects and has been linked to cancer in animal studies.3  These stainless steel straws (both straight and bent) come with a cleaning brush and can be used multiple times. A fun stocking stuffer.
Reusable Coffee Thermos.  Obviously, plastic cups contain BPA. Unfortunately, paper cups are often lined with BPA, too. Using this coffee flask could also help save a tree! On days that I drink coffee, I bring this thermos to my favorite organic coffee place and have them make a single espresso right in it. Whether you use it for hot coffee or iced tea, it keeps your beverage piping hot or well chilled.
Glass Water Bottle.  As water bottles go, I'm a big fan of glass as it is 100% BPA-free. Bonus: drinking from glass does not impart an "off" taste the way that plastic and metal water bottles can. This brand is also dishwater-friendly.
Non-Toxic Food storage containers. This may not sound like a sexy gift(!), but plastic food containers—from our home kitchens, to takeout meals—are a common everyday source of BPA that can, over time, negatively affect our hormones and overall health. An excellent non-toxic alternative is glass. Pyrex is relatively inexpensive and widely available. I personally like glass storage containers with snap-on lids. And, silicone storage containers are another option.
Insulated lunch bag.  By bringing your own lunch to work, you can save money, save time and eat healthier. Unlike many insulated lunch bags, this portable lunch tote is free of endocrine-disrupting chemicals, like BPA and PVC (polyvinyl chloride).
Upgrade Your Caffeine
Organic Green, Black or White Teas.  A study published in the Journal of Agricultural and Food Chemistry found that pesticide residues in dry tea leaves can make their way into your cup of brewed tea. In addition to pesticides, popular brands of conventional teabag teas (think Lipton, Celestial Seasonings and Tetley, among others) have been found to contain other toxic substances, including fluoride, artificial ingredients and added flavors. Elevate your tea-drinking experience with this organic loose leaf tea sampler from a tea company that goes the extra mile with their "organic" label by avoiding all pesticides, GMOs, plastic-lined teabags and "natural" flavor sprays.
Better Than Organic Coffee.  Coffee beans are one of the most heavily sprayed crops. These coffee beans come from small, single-origin sustainable farms in Guatemala or Columbia, where the soil has never been sprayed with pesticides.  The beans are also roasted in a way to minimize potential mold-toxins (yes, mold can grow in coffee beans!).
Organic Matcha Tea.  Think of matcha as an espresso version of green tea. Matcha is loaded with antioxidants (even more than green tea because matcha contains nutrients from the entiretea leaf, which is ground into a fine powder). Regular consumption of matcha has been associated with cancer prevention, heart health and improved focus and memory. I always recommend organic "ceremonial-grade" for the best matcha tea experience!
Matcha Whisk Set.  If you get into a matcha tea groove, this bamboo whisk set is a must. Using a regular spoon or whisk to make your matcha simply will not do.  The bamboo whisk not only enhances the matcha tea-making ritual, but it also intensifies the flavor of every verdant sip.
Eat Clean 
100% Grass-Fed & Grass-Finished Meat. Get humanely raised, antibiotic-free, hormone-free, 100% grass-fed (and grass-finished) meat, including beef, pork and chicken, delivered straight to your door. A monthly subscription service. Click here to check out your monthly subscription plan options here.
Smoothie Box. Eating a healthy breakfast is easy with these ready-to-blend frozen smoothies, featuring one full serving of organic fruits and vegetables and collagen protein. Bonus: no added sugars! Click here to check out the Holiday Special: new members get $10 off every smoothie box purchase.
Thrive Market.  From high quality protein powders and bone broth, to gluten-free pastas, olive oil and baby foods, Thrive Market is a one-stop shop for top organic, non-GMO and non-toxic brands. A nominal annual membership fee gives you up to 50% off top organic brands.  New members get 25% off + free shipping on your first order when you SIGN UP HERE.
Feel Better Now!
7-Day Detox.  If the holiday festivities leave you feeling tired, low energy, lethargic, bloated or "heavy", you can "RESET" body and mind with a whole foods-based detox.  Click here for details and Option 1, Option 2 and Option 3.
Free 15-Minute Consultation (good through Dec. 31st). If you feel confused about how and what eat, you are not alone! Our bodies change over the course of our lifetime, so you may find that what you were able to eat at ages 16 or 26 now causes digestive distress or hormone imbalances that can manifest as symptoms, like acne, rashes, pain, brain fog, weight gain, belly fat or poor sleep.  Or, maybe you want make healthier eating choices and lifestyle habits in the New Year.  If you've been thinking about getting support to help achieve your health goals, I am offering a free 15-minute phone consultation until December 31st.  During our time together, we'll get crystal clear about your main health goals and challenges—and if we sync well as partners in reaching your health goals.  Click here to learn more About Kathryn and Kathryn's work with clients.
To schedule a consultation.  Please email me at kathryn@kathryn-matthews.com and type "Free Consultation" in the Subject header.  Please indicate the best days and times to speak by phone (e.g., Tuesdays at 1PM and Fridays at 2PM) in your email.
Quality Sleep = Healthy Body & Weight 
You can literally sleep your way to better health. If you (or someone you love) struggles with falling or staying asleep, the following can help…
Blue Light Blocking Glasses. This protective evening eyewear can help protect you from sleep-disrupting blue light emitted by electronic devices, including your TV, computer, phone and other electronic screens.
Blackout Curtains. Light of any kind can interfere with the quality of your sleep.  Blackout curtains help ensure true darkness in your bedroom.
Sleep mask. Even small pinpoints of light can interfere with sleep. This comfortable sleep mask effectively blocks out light. Total darkness increases the production of melatonin, the hormone that naturally makes you feel sleepy.
Ear plugs.  A snoring bed partner or other frightful night noises (blasting music, outside construction, partying neighbors) can prevent you from getting a restful night of sleep.  For anyone who longs to "turn off the noise", these hypoallergenic ear plugs may be a well-appreciated stocking stuffer.
Relaxing Teas. A bedtime ritual, like sipping a warm cup of tea, can help you wind down from the day and prepare you for sleep. This variety 5-pack of all-organic, stress-relieving herbal teas can help relax body and mind and ensure a successful transition to sleep.
Magnesium. This hard-to-get mineral is rapidly depleted under chronic stress. If you feel anxious or stressed, you will likely have difficulty falling asleep or staying asleep.  Studies suggest that magnesium can calm a racing mind by helping the brain to relax.5  If you're prone to anxiety, supplementing with magnesium in the following forms can help:
Epsom salt bath  
Magnesium glycinate
Magnesium Oil Ultra (8 oz.)
Sources:
1  National Geographic.  July 2018
2  Science Advances.  19 July 2017; Vol. 3, no. 7, e1700782
3  Reproductive Toxicology.  Vol. 59, Jan. 2016, pp. 167-182
4  Canadian Broadcasting Company. March 8, 2014
5  Nutrients. 2017 May; 9(5): 429