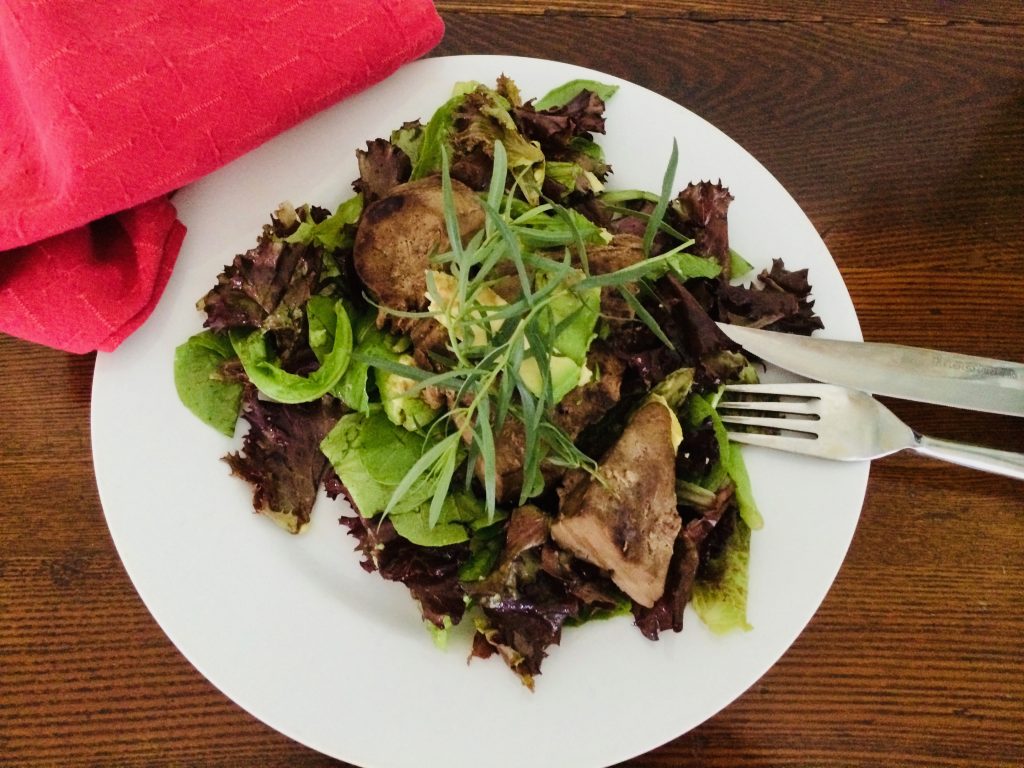 Growing up, my mother used to cook liver once a week or every two weeks. I loved liver and regarded it as a "treat", sometimes confusing it with steak, which I also loved!
As a child, I had no idea that liver was a nutrition powerhouse. It is, in fact, an original superfood. Many traditional cultures around the world regard liver as a sacred food because it contains nutrients that nourish fertility (it is recommended to men and women wanting to conceive); pregnant mothers, babies; and growing children.
Beef liver, in particular, is an amazing source of hard-to-get minerals: iron (that is easily absorbed by the body), calcium, magnesium, potassium, phosphorous, copper, zinc; immune-boosting vitamins A, D and C; as well as B-Complex vitamins, especially B6, B12 and folate; and choline (essential for a healthy pregnancy).
But I also enjoy duck liver—foie gras is a pure pleasure food for me—as are chicken livers, as a Tuscan liver chicken liver pate (minus the crostini!); chicken livers topped with an herb pesto—or even plain. In the photo (clockwise): cast-iron skillet seared liver (took 3 minutes!) served with mixed organic greens; foie gras torchon (duck liver) topped with hazelnuts and served with apricot jam; classic calve's liver and onions with green beans at Benoit restaurant in NYC.
MYTH: You should avoid eating liver because it contains toxins.
FACT:  While the liver neutralizes toxins, it is NOT an organ that STORES toxins. Nope. Any toxins that are not eliminated from the body are stored in fatty tissues and the nervous system.
In the fall/winter, I like to eat beef liver 1x / week or every 2 weeks.  I only buy liver that is from a 100% grass-fed and grass-finished source.
If you've eaten liver and don't like it, I get it: food smell, texture and taste is a personal thing. If, however, you've never eaten liver, don't write it off because you assume that you'll hate it. To me, liver has an almost sweet taste.
And it can be moist and tender. The trick is not to overcook it.
How to prepare it?
Rinse liver under filtered water and pat dry. Cut off any membrane on the outside of the liver. Arrange in a single layer in a glass pie plate. Drizzle the juice of 1 lemon over liver. Season with Celtic sea salt. Marinate for 30 to 60 mins. Heat 1 tsp coconut oil I n cast iron skillet over med-high heat. When hot (but not smoking), add liver pieces.
Sear for 1 to 1-1/2 mins on one side. Turn liver pieces, add lemon juice (from marinade). Lower heat. Cover. Cook another 1 to 1-1/2 mins, taking care not to overcook (this is when it gets tough, dry and totally unappealing!).