I love duck in all its fatty, succulent gamey glory! Cast iron skillet-seared duck breast is my favorite fast-and-easy weekday dinner for one.
My favorite purveyor for duck breast is an advocate of natural and sustainable farming practices, to which I have local access, but you can also order duck breast online.
Here, I pair seared duck breast with braised organic kale, organic mixed greens with a shallot vinaigrette and a few slices of avocado.
My quick and easy recipe below.  Enjoy!

Simple Seared Duck Breast
Serves 1 to 2
Prepare the duck breast:
1 fresh magret duck breast
Celtic sea salt to taste
Season duck breast with Celtic sea salt on both sides. Using a serrated knife, score the fatty side of the duck breast.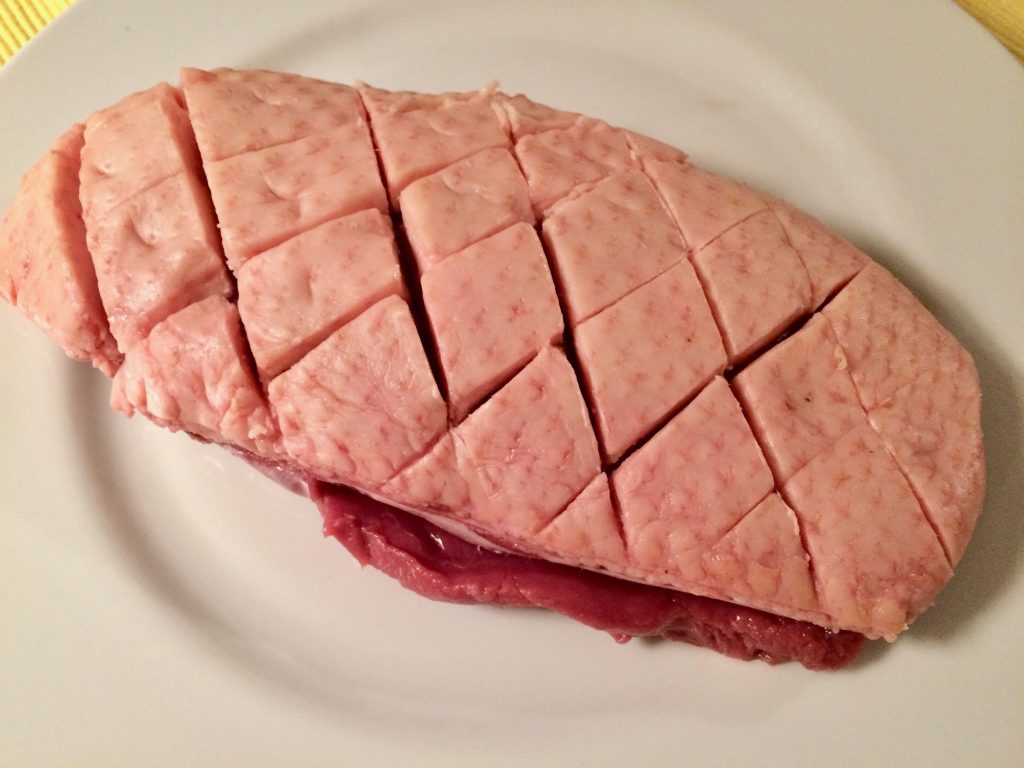 Over medium-high heat, use tongs to sear the magret on its fatty side first, in a cast iron skillet for 1-1/2 to 2 minutes (be careful to brown, not burn!).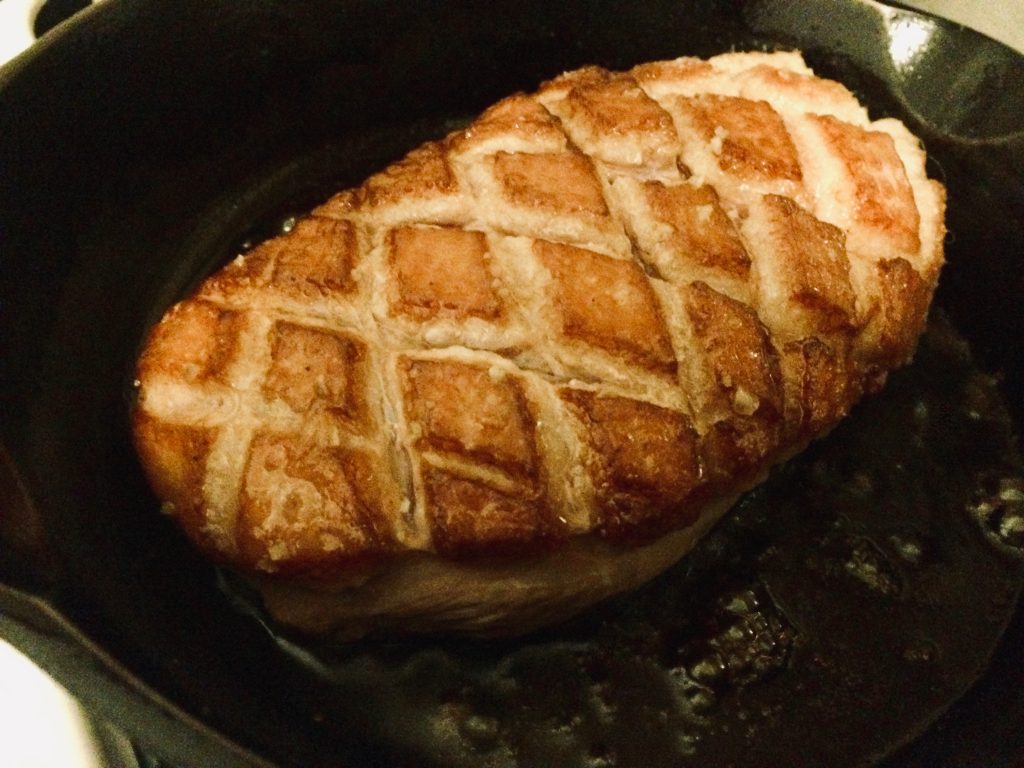 Turn breast over and sear another 1-1/2 minutes. Lower heat to medium, if necessary.
Reduce heat to low. Turn the duck breast on its fatty side and cook—covered—for 5 minutes.  Flip to its other side, and cook, covered, another 5 minutes (or until a meat thermometer registers 140 to 145 degrees).
Remove duck breast from the skillet and let rest 5 minutes or longer. Slice.
Note: During cooking, the duck breast will release a lot of fat. I save this fat in a small glass jar, refrigerate it, and use as a cooking fat.