One Saturday afternoon, as the still-bright rays of a waning afternoon sun streamed into our farmhouse kitchen, my friend Phillip, who had been watching me prepare dinner, suddenly asked: "Kathryn, do you enjoy cooking?".
It was a simple question, but one that gave me pause.
My reply—considering that I had invited Phillip over for a home-cooked meal—surprised even myself:  "No, I don't 'enjoy' cooking."
To his apt question, I had given an honest answer.
At that particular moment in time, I was tired—after a sleepless week of meeting article deadlines.  I felt harried—after a late-night two-hour commute the previous evening from Manhattan to our farmhouse upstate.  And, I had performance anxiety: Phillip is an artist and aesthete—a particular one at that, especially when it comes to food—and quick to offer his unadulterated opinion about anything, including my cooking.

That said, I appreciated Phillip's astute observation.  As a curious cook, I learned basic knife skills and classic French cooking techniques at the French Culinary Institute.  As a dinner party host, I have cooked—without assistance—for as many as 40 guests.  As a food writer, I've reviewed restaurants and tested and developed recipes.  People have simply assumed that I "love" to cook.
At one point, I did.  There was a time when cooking was my therapy, a creative refuge from the drudgery of a "job" that paid the bills, but was not work that I loved.  With a beginning, middle and delicious end, cooking in my tiny Manhattan kitchen made sense in a way that the rest of my world did not.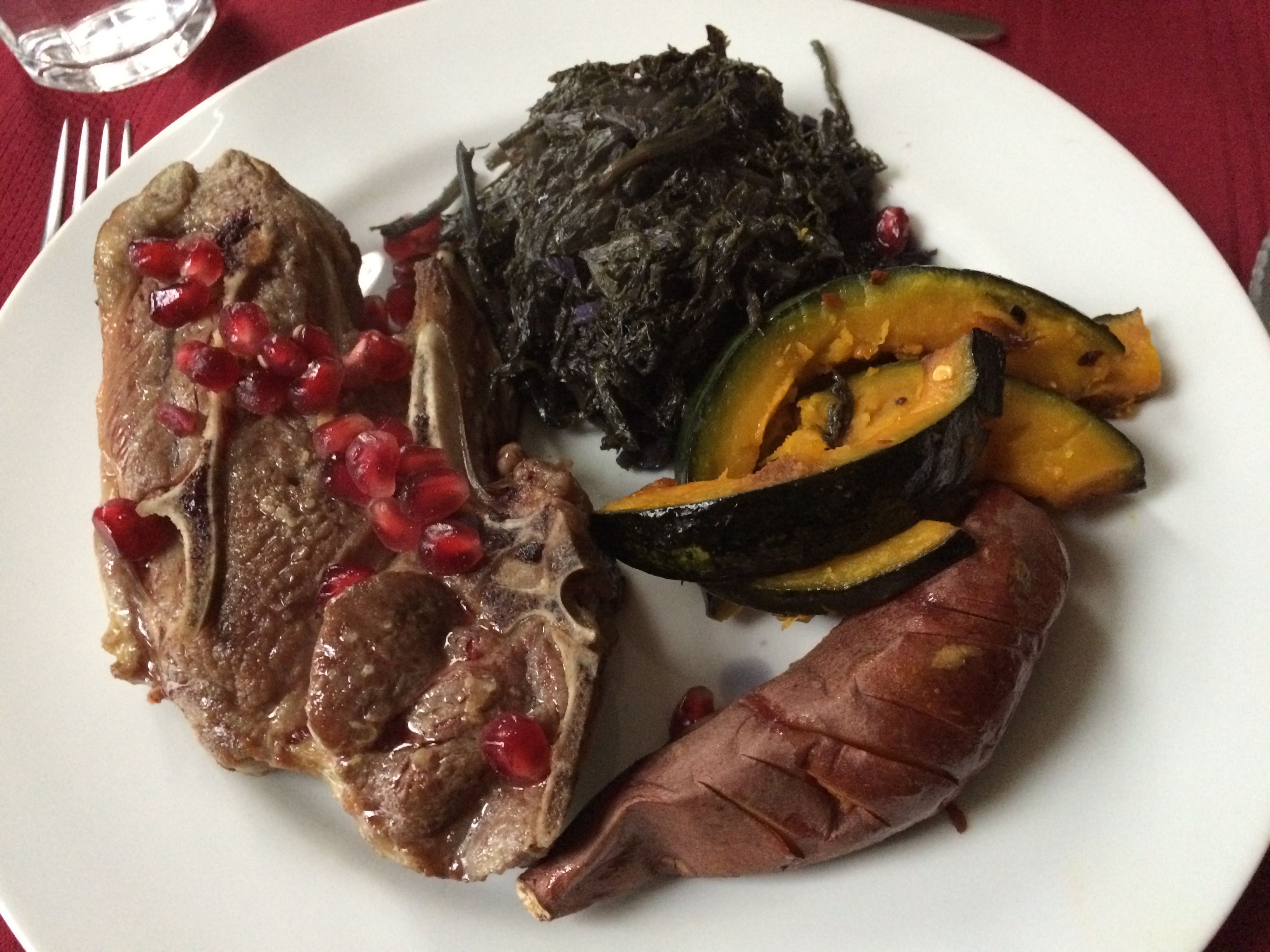 Now, I'm grateful to be engaged in work that I love and for which I feel great passion. Unfortunately, this leaves less time for culinary adventure.  Today—like everyone else—I'm busybusybusy.  Multi-tasking.  Overextended.  Tired. Still, I cook.
When you live in New York City, there are plenty of self-feeding options: takeout, restaurants, prepared food.
Why bother cooking at all?
Because home-cooked food is the foundation of good health.  At this point in my life, cooking is a habit, much like going to the gym or brushing my teeth—not a gourmand pursuit.  And, more than the actual process of cooking, itself, what I do enjoy…is the end result.  I take comfort in knowing that:
•  Clean, quality ingredients have gone into a meal, whether it's a broccoli and shishito pepper frittata made with local eggs, an earthy-tasting braised kale chiffonade, roast chicken, skillet-cooked lamb steaks with mint pesto, or a fermented tomato and grass-fed ground beef "sloppy joe".
• Compared to fast food, chain restaurant or fine dining cooks who aggressively salt and add unhealthy fats, like highly refined industrial vegetable oils (eg, canola oil, soybean oil), sugar, dairy, or flavor "enhancers" to dishes, I judiciously season my food.  Hydrolyzed proteins, hydrogenated oils, additives or preservatives won't be lurking in my food either..
•  My food has not been "assembled" by a crew of restaurant workers, who may or may not practice personal hygiene or take food handling safety measures, like washing their hands.
•  Home-cooked food is rich in "Vitamin L" (Love), a nutrient that can be energetically transferred to the recipient(s) of your cooking.  How often do you "feel the love" eating the assembly-line fare at Olive Garden, Subway, Panera, or your favorite chain restaurant?  (I'm guessing "never").  It's tastes predictably good in the moment—until it doesn't. After the fleeting pleasure, comes the pain…digestive distress, or, perhaps, feeling bloated, exhausted, lethargic, or irritable.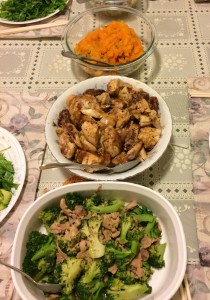 •  A home-cooked meal inspires community, sharing and intimacy.
•  I am receiving a level of nourishment and satiety seldom experienced in a restaurant dining experience.  Cooking basic, simply prepared real food dishes nourishes your body—and spirit—in ways that menus, created by chefs at trendy or "hot" restaurants, do not.
• Cooking is a simple act of self-love that inspires giving and receiving.
Home-cooked meals don't have to be fancy to be delicious.