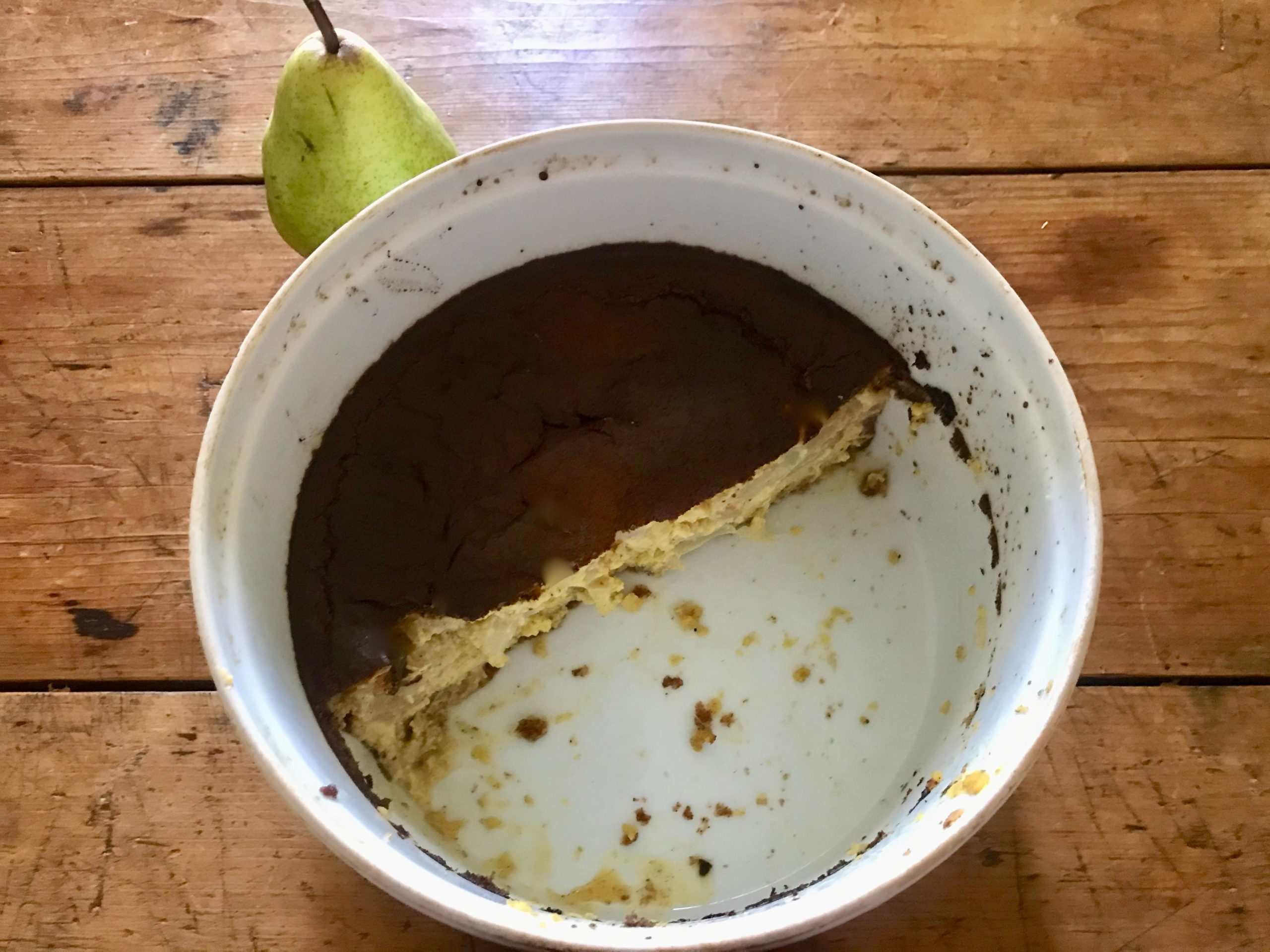 Our Bartlett pear tree yielded a frugal bounty this year. What we were able to reap went straight into this pear-ginger clafoutis. A clafoutis is a rustic French country dessert that traditionally calls for eggs, milk, sugar, flour and seasonal fruit. My version is a cross between a souffle and a custard; it's also dairy-free, gluten-free, low sugar and protein rich. Fresh minced gingerroot gives this pear clafouti a delicious and zesty zing.
Tiger nut flour is derived from the tiger nut, a small, edible tuber (root vegetable). And it is my favorite gluten-free "flour". Why? Because it is not a nut flour—I am allergic to all nuts—and it yields a wonderful texture, reminiscent of yellow cake. That's why I used tiger nut flour to make my own homemade birthday cake….a tiger nut flour chocolate cake with chocolate ganache.
Unlike all-purpose wheat flour, you'll also get some nutritive benefit from using tiger nut flour, including prebiotic fiber, minerals, like iron, potassium, protein, magnesium, zinc; and vitamins E and C. This recipe calls for a judicious amount of tigernut flour (1/3 cup).
Enjoy!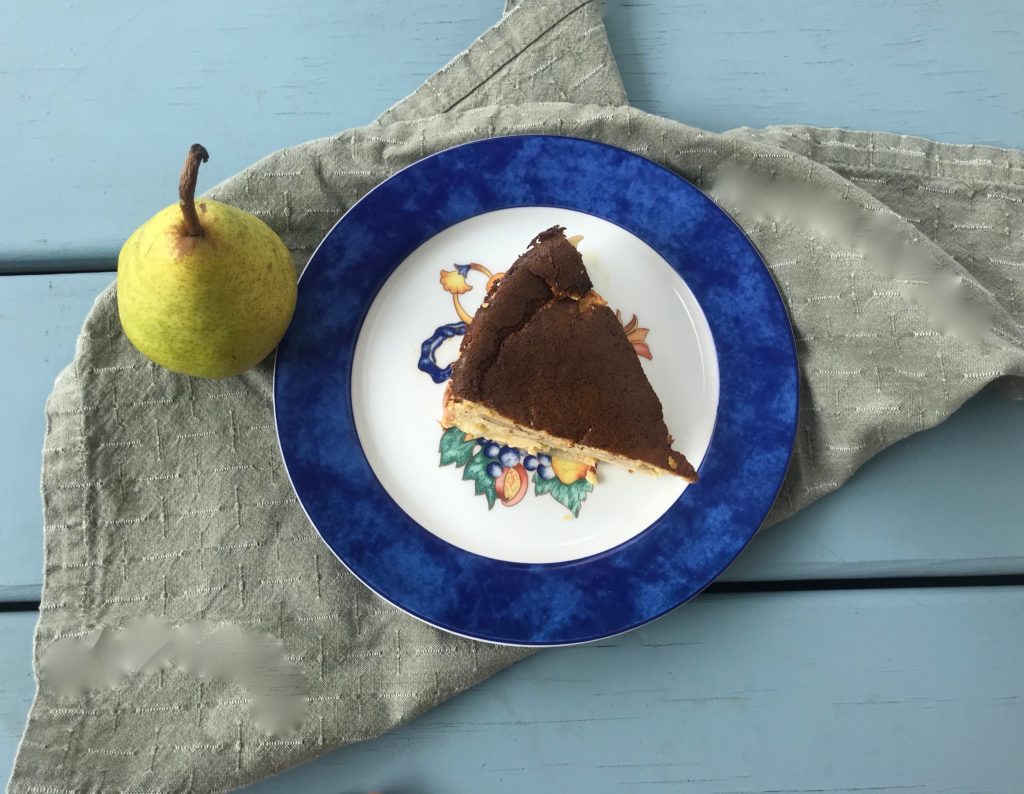 Pear-Ginger Clafoutis
Serves 4
4-5 organic Bartlett pears, peeled, cored and cut into thin, half-moon slices
3-4 tablespoons fresh lemon juice
4 large eggs + 1 egg yolk, ideally, pasture-raised, organic and/or free range
1-1/2 tablespoons raw honey
1-1/4 cups organic, unsweetened, full-fat coconut milk
2 teaspoons pure vanilla extract
1 tablespoon grated lemon zest
2 heaping tablespoons minced gingerroot
Pinch Celtic sea salt
1/3 cup organic tiger nut flour

Prepare separately:
1 pasture-raised egg, egg white only
Pinch of cream of tartar (apx. scant 1/4 teaspoon)
Preheat the oven to 350ºF.
In a stainless steel mixing bowl, combine the pear slices and lemon juice.  Ideally, you would let them marinate at least 30 minutes. But if you skip this step, it's fine.
Grease a 10-inch round baking pan or a 2-quart souffle dish with butter or olive oil. Transfer the pears to the baking pan or souffle dish and arrange evenly on the bottom of the pan or souffle dish.
In a small stainless steel mixing, mix the egg white with cream of tartar with an electric mixer, beating until stiff peaks form (this is when the peak on the egg white surface holds its shape). Set aside.
To a separate large mixing bowl, combine the eggs and raw honey with an electric mixer at high speed, until well mixed, apx. 2 minutes.
Add the coconut milk, lemon zest, vanilla, ginger and Celtic sea salt, beating well. Add the tiger nut flour, a little at a time to the egg mixture, while beating with the hand mixer.
Using a large silicone spatula, gently fold the whipped egg whites into the egg mixture until evenly blended.
Pour the entire mixture over the pears.
Place clafoutis on center rack and bake 30 minutes. If the top is overly brown in any area, tent aluminum foil over the browned portion to prevent it from turning black. Turn the baking pan or souffle dish in the other direction for even baking. Bake another 25-30 minutes; or, until a knife inserted in the center comes out clean.
When the clafoutis is done, it will be puffed and golden, and a knife inserted in the center will come out clean (without any residual batter on it).
Serve warm, at t room temperature or chilled.