I could prattle on about the many virtues of Kabocha squash, also known as Japanese pumpkin.
In addition to sharing my kabocha squash fries recipe (see below), I'll give you the cliff notes version on why kabocha is my favorite winter squash…
Its flesh. Kabocha has a deep orange color and a dense, creamy and drier texture.
Its skin. Unlike butternut squash, which has to be peeled, you can eat the skin of cooked kabocha squash—great for time-pressed cooks like me. Just make sure it's an organic kabocha; wash well before prepping.
Its nutrient-density. As an "orange" food, kabocha squash is rich in beta-carotene, which has powerful antioxidant and anti-inflammatory properties. In the body, beta-carotene converts into vitamin A—beneficial for good immunity. It's also a very good source of Vitamin C, B vitamins and potassium. You'll also get a healthy dose of fiber, especially if you eat kabocha with the skin.
Its versatility. Roast, sauté, steam or braise kabocha. Add it to stews, braises or salads. Puree for a creamy soup or bake a kabocha squash pie.
My favorite fuss-free way to enjoy kabocha squash? As oven-roasted "fries".  The end result is delicious, satisfying and filling.  Here's my fast and easy version.

Oven-Roasted Kabocha Squash Fries

1 kabocha squash, preferably organic
3-4 tablespoons coconut oil or extra-virgin olive oil
1 teaspoon red pepper flakes
1/2 teaspoon smoked paprika
*Omit red pepper flakes and smoked paprika if you are sensitive to nightshades
1-2 teaspoons dried oregano, crumbled
Celtic sea salt, to taste
Preheat the oven to 350 degrees. Line a heavy-gauge cookie sheet or baking sheet with parchment paper.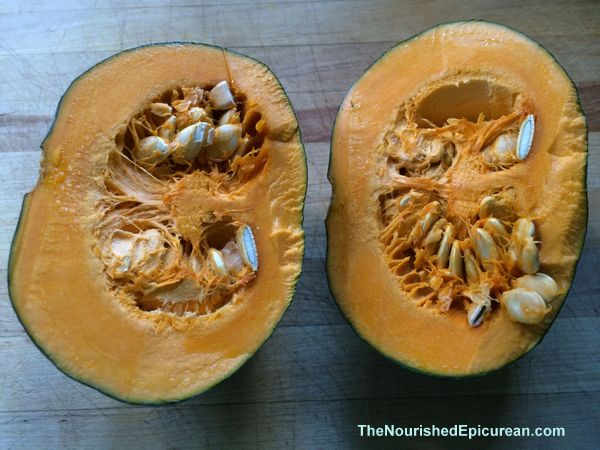 1.  Rinse kabocha squash well. Pat dry. Use a heavy knife and cut in half.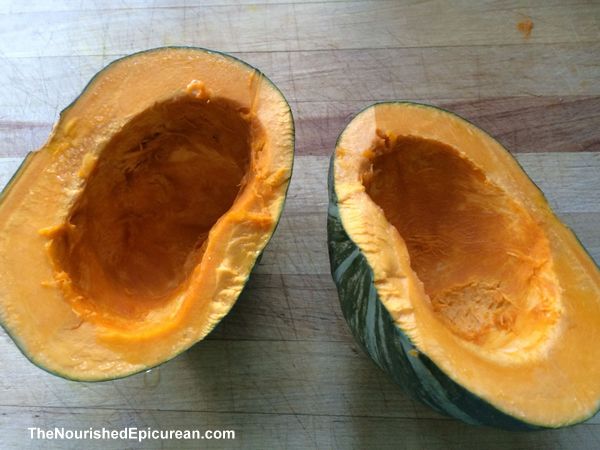 2.  Scoop out the seeds and stringy bits and discard.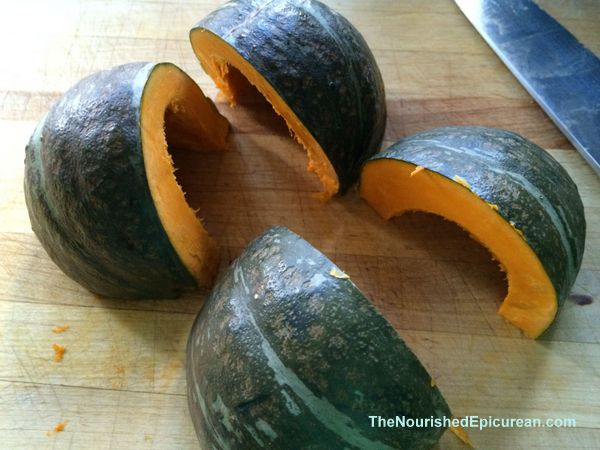 3.  Halve each kabocha half again.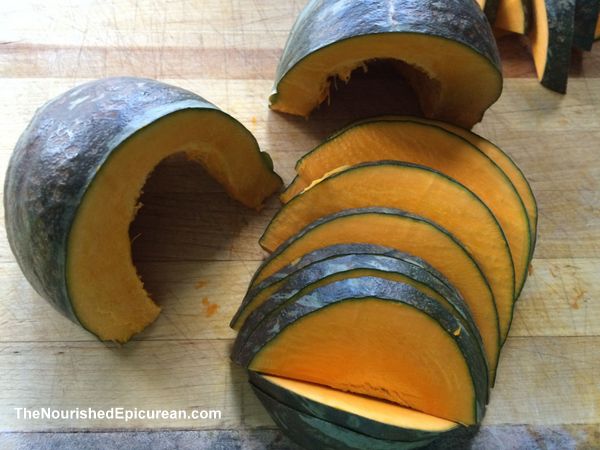 4.  Holding firmly onto each quarter, slice into 1/4-inch to 1/2-inch thick half-rounds.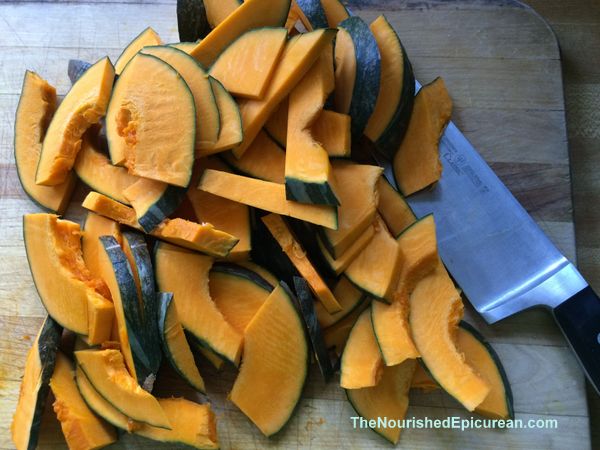 5.  Group these crescent moon-shaped slices together and halve. In a large glass or non-reactive bowl, combine kabocha squash with 3-4 tablespoons of coconut oil or extra-virgin olive oil, red pepper flakes, smoked paprika and dried oregano. Use your hands to massage squash with the coconut oil or olive oil and red pepper flakes, paprika and oregano until well mixed.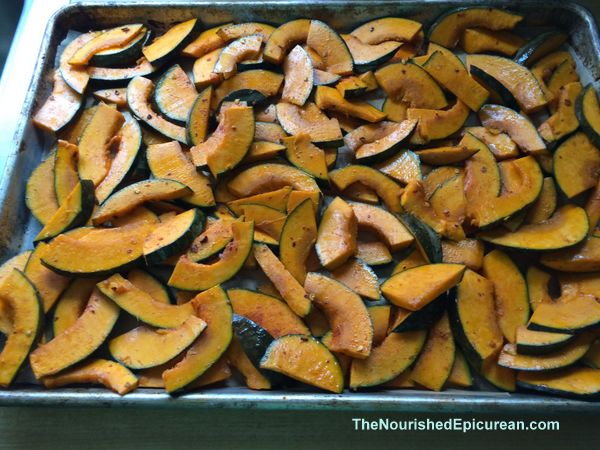 6.  Spread squash on the baking sheet, ideally in one layer. Place on center rack in oven. Bake 25 to 35 minutes (turning the sheet at the halfway point for even baking), or until a knife inserted into the squash slides out easily.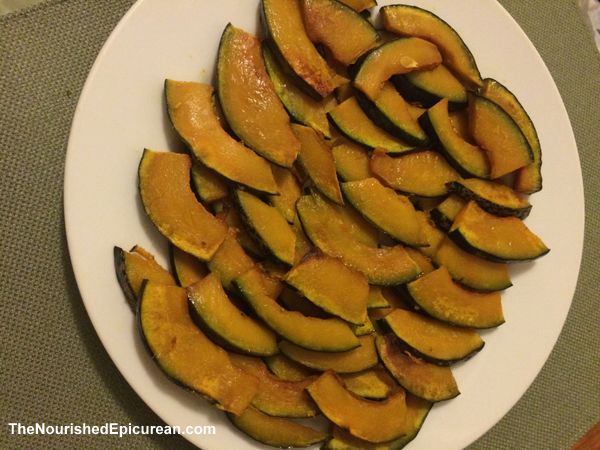 Season with Celtic sea salt to taste. Enjoy!