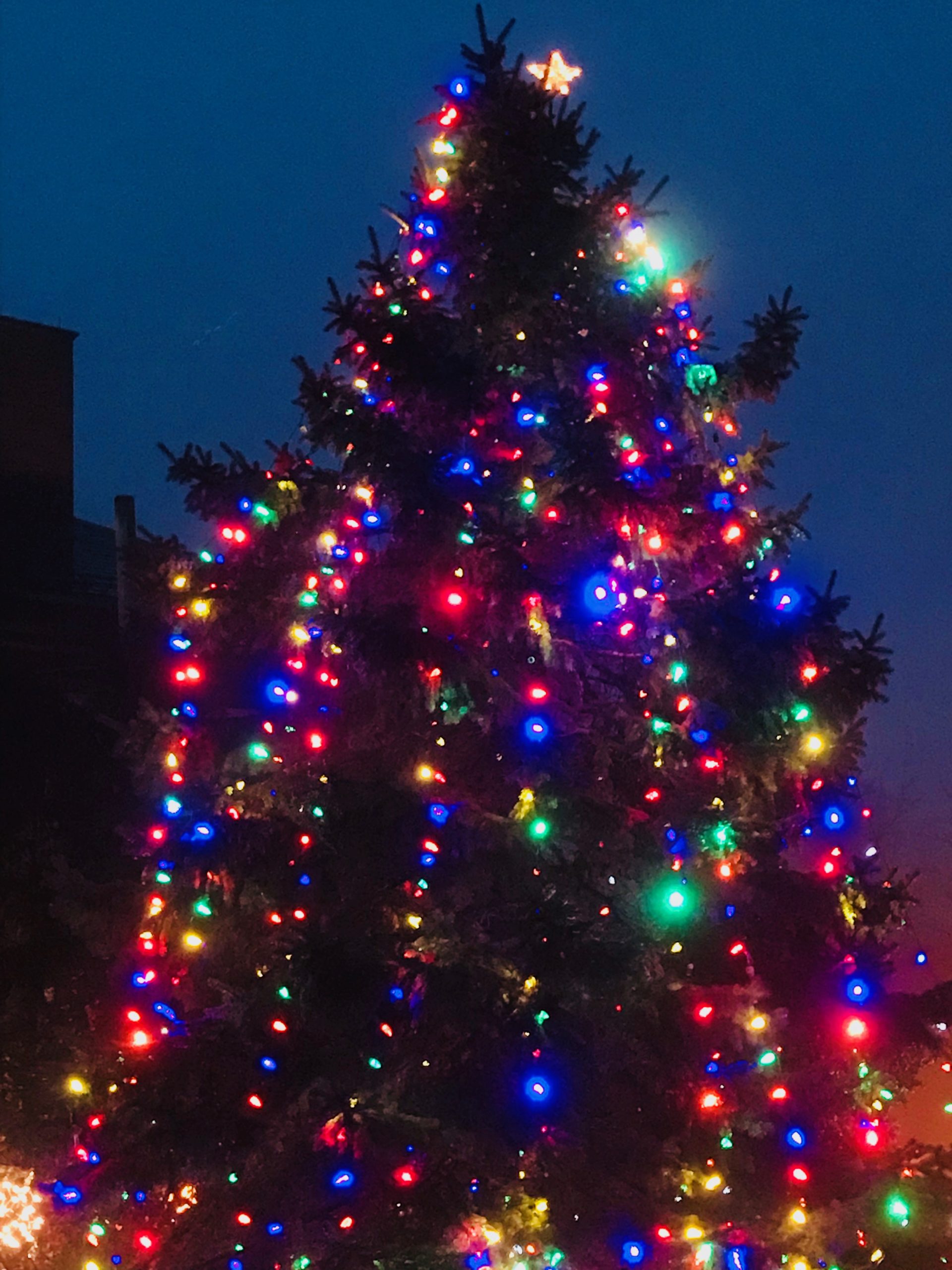 Whether your health goal in 2020 is to have more energy, less pain, lose weight, reduce stress, or to feel less anxious and happier, the best place to start is in your kitchen.
Yes, the gift of good health starts your kitchen.
I know, I know. You don't have time. You don't have the energy to cook after work. You have a tiny NYC kitchen (so do I, by the way!). You resent the idea of having to cook for yourself when there are over 24,000 restaurants in New York City. You want food when you're hungry—and not a second later.
Yet…the benefits of eating more home-cooked meals are undeniable.
Eating more meals prepared at home is associated with:
–A higher probability that your BMI will be in the "normal" range.1
–A greater likelihood that your body fat percentage will be in the "normal" range.2
–Eating more fruits and vegetables.3
–Less weight gain.4
–Lower risk of Type 2 diabetes.5
–Lower risk of obesity.6
–Less exposure to harmful industrial chemicals, like PFAS (Per- and polyfluoroalkyl substances), which, with its non-stick, grease- and water-proof and stain resistant properties, is often used in fast food and restaurant food packaging.7
Bottom line: eating more meals prepared at home—vs. meals prepared outside the home (especially fast food)—can help lower your risk of overweight / obesity and diabetes.
And here's the really good news: a study published in the American Journal of Preventative Medicine found that people who cook at home more often tend to have healthier overall diets WITHOUT higher food expenses!8  Conversely, frequently eating out was associated with a lower-quality diet and higher food costs (yes, you spend more money eating out!).
When it comes to cooking at home, you have myriad resources at instant disposal: any recipe that you want is available to you online, as are how-to videos. In my practice, the biggest obstacle to cooking at home is not having basic tools that make cooking easy, quick and efficient.
Gift yourself—or someone you love—kitchen tools that can help change your body, mind and mood for the better.
THE BASICS
Measuring Cups (Dry ingredients).
These are essential for measuring ingredients, like flour, sugar or nuts, that you use for baking. If you are trying to increase your fiber intake, these measuring cups are a great tool for measuring vegetable intake: 1 cup = 1 serving raw vegetables or leafy greens; 1/2 cup = 1 serving cooked vegetables, like steamed broccoli or green beans.
Glass Measuring Cups (Fluids).
Glass measuring cups should never be used to measure dry ingredients. These are most accurate for measuring fluids for ingredients that go into smoothies, soups, baked goods—even tracking your own daily water intake.
Stainless Steel Measuring Spoons.
For precision cooking or baking, use quality measuring spoons, especially if you are a newbie cook or baker. Don't try to wing it because too much or too little of an essential ingredient can make or break a dish. Use measuring spoons for dry and liquid ingredients, including coconut oil, olive oil, dried herbs, Celtic sea salt and spices.
Cutting Board.
This organic bamboo cutting board is eco-friendly, sturdy, easy to clean and can be used for cutting (or presenting) vegetables, meat and/or fruit.
Mesh Colander.
Ideal for draining pasta, quinoa, beans or vegetables, from green beans to leafy greens.
Vegetable Peeler.
Whether you plan on drinking a lot of celery juice, roasting root vegetables or adding pretty vegetable shavings to salads, a vegetable peeler is a handy tool to have at-the-ready.
Stainless Steel Citrus Juicer.
I prefer an old-fashioned manual citrus juicer to a hand-held citrus reamer or electric juicer. It's simple, no-fuss—and you get a little strength workout! My citrus juicer is a kitchen staple for fresh-squeezed lemon juice that I use for everything from a simple morning lemon-water, to homemade pesto, marinades and vinaigrettes, to tenderizing poultry and fish, and flavoring roasted vegetables.
Box Grater.
A box grater is handy for zesting citrus, like lemon or orange peel, shredding vegetables, like zucchini, carrots and cucumber, or for grating aromatics, like gingerroot or turmeric root.
Whisks.
I can't imagine cooking in a kitchen without whisks. Small whisks are great for emulsifying vinaigrettes. Medium to larger-sized whisks work well for mixing dry ingredients for pancakes, quick breads or other baked goods, as well as for blending sauces of any kind (stovetop), from a homemade barbecue sauce to a chocolate sauce. Just be sure to hand-wash a whisk (versus putting them in the dishwasher).
Spatulas.
These BPA-free, heat-resistant spatulas of varying sizes make it easy to scrape down ingredients; fold dry ingredients into wet; flip an omelet or frost a cake.
Wooden Spoons.
Choose naturally BPA-free wooden spoons—over plastic—for mixing and stirring during cooking and baking.
Tongs.
Tongs are another indispensable tool in my kitchen. Though tongs are synonymous with grilled food, I use them for everyday vegetable cookery, to flip bacon, for salads (in lieu of salad servers) and for turning and plating meat, fish and poultry.
Stainless Steel Ladle.
If you're planning on making and/or eating more soups, stews or ragouts, this is the perfect quality all-purpose ladle. Or, it makes a great gift for a healthy foodie.
Salad spinner.
If you want to incorporate more raw, leafy greens into your diet, a salad spinner is a must. Before I owned a salad spinner, washing greens for a salad was an arduous, time-consuming task that often resulted in a soggy (and entirely unappetizing!) salad. You can also use a salad spinner to remove excess water from just-rinsed fresh herbs, rinsed, canned beans, fresh berries and cruciferous vegetables, like broccoli and cauliflower.
Vegetable Spiralizer.
Sure, you can buy pre-spiralized vegetables. But making (and eating) vegetable noodles, like zoodles (zucchini noodles) is a fun way to introduce healthy food preparation to kids and teens.  And it is a delicious way to enjoy nutrient-dense smart carbs, like sweet potato, carrot or beet noodles.
Stainless Steel Baking Sheets.  Swap out toxic non-stick or aluminum baking sheets for stainless steel baking sheets. Great for roasting vegetables, like asparagus, squash and sweet potatoes and for baking cookies.
Oven Mitts.
Handle hot food in style with this pair of cheery, eye-catching 100% cotton oven mitts.
Trivets.
Heat-resistant and 100% cotton; these add a pretty splash of color to your table and/or make a great hostess gift.
Pepper Mill.
Give the gift of freshly ground pepper (versus pre-ground black pepper, like McCormick's), which can make or break a dish. Made in Maine, this hand-crafted (from raw log to finished product) wood pepper mill is both beautiful and functional. Makes a great addition to your kitchen or to give as a gift.
KNIVES
8-Inch Chef's Knife.
A high-performing chef's knife is an essential tool in an efficient kitchen. In addition to being sharp and versatile, this high-carbon German steel knife has a comfortable grip and is easy to handle. It is a perfect starter knife for tentative newbie home cooks. It's also a gift that seasoned cooks will appreciate.
3.5-Inch Paring Knife.
A well-made, sharp paring knife easily navigates cutlery tasks that require accuracy and precision, from peeling an apple and coring a tomato, to trimming brussels sprouts, de-seeding bell peppers and peeling ginger.
19-Piece Knife Block Set.
This modest splurge is well worth the investment. In addition to a complete set of kitchen knives, this set includes a wood knife block and a set of 8 serrated steak knives.
POTS & PANS
Pre-Seasoned Cast Iron Skillet, 12-inch.  Many of my clients complain of low energy; iron deficiency is often a culprit. Cooking with cast iron can help naturally increase your intake of iron. It is also a great substitute for non-stick cookware, which contains synthetic, hormone-disrupting PFOA and PTFE.
12-inch Stainless Steel Skillet with Lid.
You can poach salmon and chicken in minutes with this versatile, non-toxic skillet that can go from stovetop to oven. No plastic handles. No hormone-disrupting PFOA (perfluorooctanoic acid) or PTFE (polytetrafluoroethylene) chemicals.
Le Creuset Signature Round Dutch Oven, 5-1/2 quart.
Another worthwhile splurge, this enameled cast-iron Dutch oven is an excellent, high quality cookware staple that can last a lifetime. (After 15 years, my two Le Creuset Dutch Ovens still look and work beautifully). It's ideal for braising vegetables, roasting meets and slow-simmered soups and stews—a perfect kitchen tool, especially if you have digestive issues.
French Classic Tri-Ply Stainless Steel 10-Piece Cookware Set.
Made in France (yay!). Move away from non-stick cookware (i.e. anything Teflon) that may be made with potentially toxic poly- and perfluoroalkyl substances (PFAS), substances that release perfluorooctanoic acid (PFOA), a carcinogenic chemical, when heated. A high quality, stainless steel cookware set (pro: even heat distribution) will get a LOT of mileage in your kitchen. You'll get great value for the investment, and it is much less costly than buying each piece individually.
Roasting pan. This is a seriously affordable name-brand stainless steel roasting pan that also comes with a removable stainless steel roasting rack. A perfect size for roasting turkey, chicken, other larger cuts of meat or vegetables.
APPLIANCES
Blender.
A classic kitchen appliance, a blender is ideal for making easy-to-digest soups, purees and smoothies. Choosing a blender with a glass blender jar also reduces your exposure to hormone-disrupting bisphenal-A (BPA).
Nutribullet.
Effectively pulverizes fruits and vegetables so you get maximum nutrition in smoothies and shakes. Plus, it's easy to clean and easy to use.
Food Processor, 14-Cup.
Who has time for all that chopping?!  This is a workhorse kitchen tool in my kitchen that I use most days. I use it for everything, from mincing vegetables (e.g., onions, carrots, celery, zucchini) for soups, stews and ragus, to whipping up a white bean puree, fresh herb pesto or a batch of dairy-free "ice cream".
Mini-Prep Food Processor.
Also, indispensable! This is a great tool for small-batch, food prep tasks: chopping shallots for a salad; making a small side of salsa; mincing garlic, ginger, or chilies.
Hand Mixer.
Find it hard to resist sweet treats? A healthier shift is to make your own (versus buying them out). A hand mixer is a handy tool for all your healthy baking needs—from muffins and breads, to cookies, brownies and cakes. Bonus: it comes with a sturdy storage case for the mixer and its attachments.
Slow Cooker.
Get a jumpstart on meals.  Add meat, vegetables and seasonings; set the timer, and dinner is ready when you get home.
Instant Pot.
This is a multi-tasking electric appliance, combining several appliances in one pot: pressure cooker, slow cooker, rice cooker, steamer, sauté pan, yogurt maker and warmer. Among its many uses: cooking large hunks of meat relatively quickly and deliciously (think pork shoulder or lamb shank) or a collagen-rich bone broth (great to have on hand through cold and flu season). You can also use it to make homemade chili, lentil soup, beans, soups, stews and risottos.
Nut Mylk / Nut Butter Maker.
If you are allergic or sensitive to dairy and choose to drink non-dairy nut mylks instead, good for you! However, many commercial nut mylks contain added sugars, sodium, "natural" flavors, preservatives, additives, binders and/or gums to thicken(e.g., gellan gum and guar gum)—not so good for you. In addition, the amount of nut nutrition that you are consuming in alternative mylks is nominal. For example, commercial packaged almond mylk contains only about 2% nuts; the "mylk" is mostly water, additives and/or flavoring. If you drink a lot of nut mylk, this mylk maker may be a worthwhile investment. By making your own mylk, you control what goes into your mylk and you reap actual nutritional benefits from drinking it. This mylk processor can make fresh, nutrient-dense plant-based milks—and butters—from nuts, seeds, legumes and grains.
FOOD STORAGE CONTAINERS
Non-Toxic Food storage containers.
This may not sound like a sexy gift(!), but plastic food containers—from our home kitchens, to takeout meals—are a common everyday source of BPA that can, over time, negatively affect our hormones and overall health. An excellent non-toxic alternative is glass. Pyrex is relatively inexpensive and widely available. I personally like glass storage containers with snap-on lids. These stainless steel containers with leakproof lids are great for brown bag lunches at the office or for kids' lunches.
EATING CLEAN
Butcher Box.
High quality protein is essential for weight management and hormone balance. Now, you can have humanely raised, antibiotic-free, hormone-free 100% grass-fed (and grass-finished) meat, including chicken, delivered straight to your door. A monthly subscription service. Click here to check out your monthly subscription plan options here.
Smoothie Box.
Want to eat more vegetables and fruits—than you are now? These ready-to-blend frozen smoothies make it easy to up your quota. Each smoothie features one full serving of organic fruits and vegetables and collagen protein. Bonus: no added sugars! Click here to check out the Smoothie Box.
Thrive Market.
From high quality protein powders and bone broth, to gluten-free pastas, olive oil and baby foods, Thrive Market is a one-stop shop for top organic, non-GMO and non-toxic brands. A nominal annual membership fee gives you up to 50% off top organic brands.  New members get 25% off + free shipping on your first order when you sign up here.
Sources
1, 2, 3       International Journal of Behavioral Nutrition and Physical Activity. 2017; 14: 109
4, 5, 6    PLOS | Medicine. July 5, 2016
7                Environmental Health Perspectives. Oct. 9, 2019. Vol 127. No. 10
8                American Journal of Preventative Medicine. May 2017. Volume 52, Issue 5, Pages 616–624